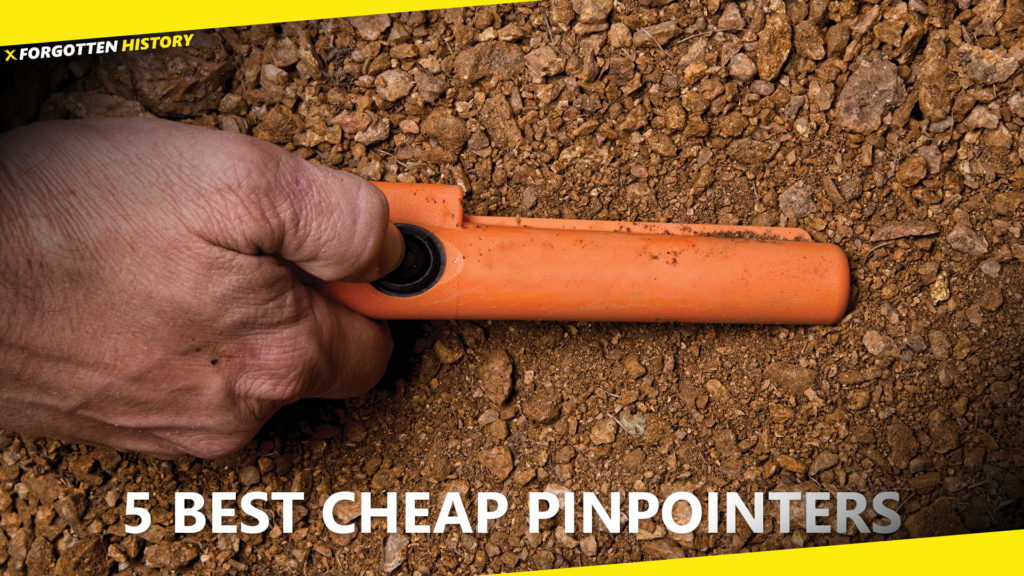 Hello friends! Today we will discuss 5 best cheap pinpointers in 2018. Many people believe that pinpointer should be branded and expensive and at the same time forget that the main thing for pinpointer is that it must do his job well and work stably (be resistant to interference).
On sale, for a long time, there are inexpensive pinpointers that can easily compete with the original Garrett, Minelab, XP and other famous metal detecting brands. For example Minelab Pro-Find 15 & 35.
By the way, did you hear that Garrett recently released a new product Wireless Garrett Pro-Pointer AT Z-Lynk?
Top 5 Best Cheap Pinpointers 2018
You may also like » 10 Best Cheap Metal Detectors For Kids
The cost of those pinpoints is $20-$40 and I think you will agree with me that it is very cheap for pinpoint. At the same time, they have all the basic functions that help to find small goals. They will be useful for both novice treasure hunters and professionals detectorists.
Pros
Cheap price
Good quality
Good technical characteristics
Accessories in the kit
Features
Basically, these pinpoints operate in the dynamic mode, which allows you to easily determine the distance at which the target is located. Pinpoints work in 2 modes: sound mode and silent mode (vibration). For ease of use, manufacturers usually add lighting, so you can search in places with poor visibility. Not enough?
The Kit
Basically, manufacturers complement pinpoints accessories. It can be a battery, a convenient case to carry the pinpointer on the belt and a cord that serves as a protection against loss. I think it's enough as for $20-$40 price, what you think?
---