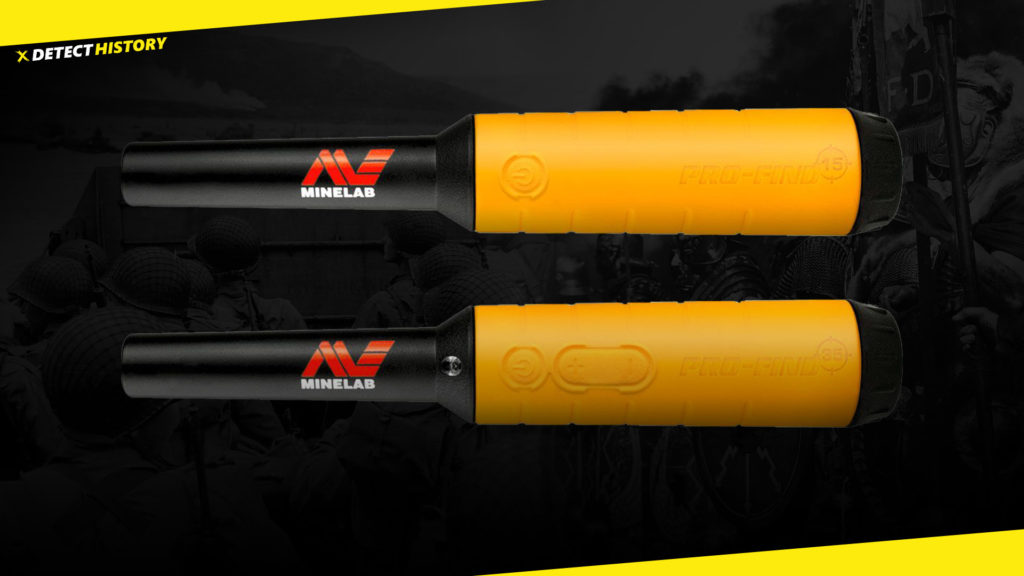 Minelab has released two new pinpointers Pro-Find 15 and Pro-Find 35! According to the technical characteristics, they may well compete with Garrett Pro Pointer AT and XP Mi6, but they have some interesting features.
Minelab Pro-Find 15

This is the lite versions compare to Pro-Find 35. This pinpointer is protected from rain but it is not waterproof. However, this is a regular pinpointer with the on/off switching and dynamic response from the target. Minelab recommends this pinpointer to beginners and sells it at a cheaper price.
Technical Specifications

Waterproof Rating:
Splash Proof Only
Operating Frequency:
Unknown
Tuning:
Automatic
Indicators:
Proportional Audio
Controls:
Power
Length:
9.3" (23.7 cm)
Thickness:
1.5" (3.8 cm) Tapered to .875" (2.2 cm)
Weight:
with Battery In : 6.82 oz (193 g)
Battery:
9V PP3
Battery Life:
Alkaline (30 Hours)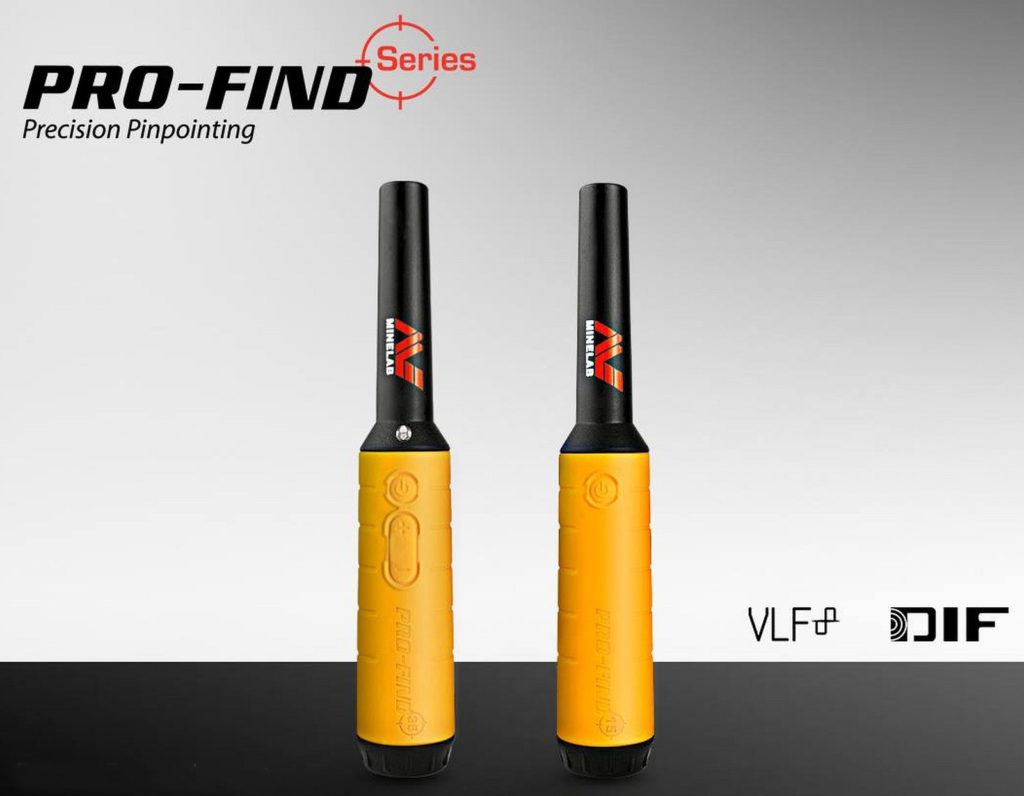 Minelab Pro-Find 35

This version is much more interesting:
IP68 Waterproof Rating. 10 foot (3 meters) maximum depth.
Sensitivity Adjustment.
Target Discrimination. This pinpointer is able to discrim non-ferrous and iron targets!

 iron targets will give an interrupted sound;
non-ferrous targets gives a long continuous beeping;

Flashlight.
Technical Specifications

Waterproof Rating:
Splash Proof Only
Operating Frequency:
Unknown
Tuning:
Automatic
Indicators:
Proportional Audio / Vibration Indication
Controls:
Power / Retune / Adjust Switch
Length:
9.3" (23.7 cm)
Thickness:
1.5" (3.8 cm) Tapered to .875" (2.2 cm)
Weight:
with Battery In : 6.83 oz (194 g)
Battery:
9V PP3
Battery Life:
Alkaline (30 Hours)
---