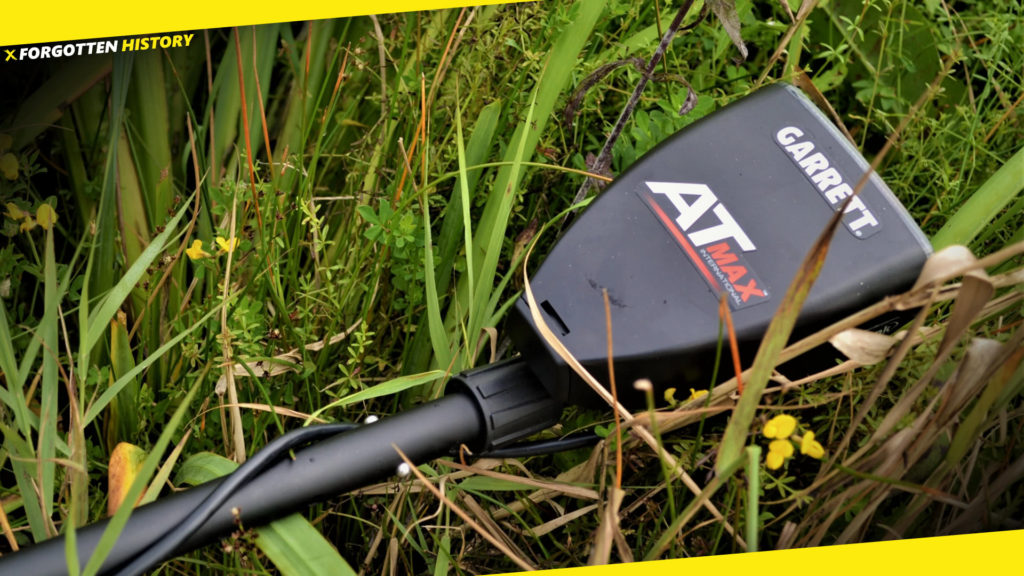 New 2017 Garrett AT Max – waterproof metal detector, which can be immersed in water to a depth of 3 meters! Extreme depth and performance at all sites, enhanced object identification capabilities and electronic pinpointer – this new model is designed for professional treasure hunters and combines the best of AT Pro and AT Gold.
Short Technical Specifications:
| Rank: | Professional |
| --- | --- |
| Detector Type: | All-Terrain |
| Technology: | VLF Single Frequency |
| Frequencies: | 13.6 kHz |
| Coil: | 8.5" x 11" PROformance |
| Search Coil Type: | DD |
| VDI: | Yes |
| Search Modes: | 4 |
| Search Mode Types: | All Metal / Custom / Coins / Zero |
| Ground Balance: |  Automatic / Manual |
| Pinpoint Mode: | Yes |
| Batteries: | 4 AA batteries required |
Exclusive Features: Integrated Z-Lynk Wireless System.
What's new?
Although the design of AT Max is one in one like AT Pro and AT Gold, it still has enough new.
Increased detection depth;
Built-in sound transmitter – allows you to work with the receiver Z-Link and new wireless headphones Garrett MS-3;
Display backlight;
Full "All Metal" mode;
Better Automatic Ground Balance;
New design of graphic elements on the display;
Customizable iron Audio Tone;
More stable work on the beach and sea water;
New search modes (All Metal/Custom/Coins/Zero);
Official Promo Video from Garrett:
The new Garrett AT MAX metal detector is All-Terrain Metal Detector with option of falling to a depth of three meters. The device is designed for experienced users and meets all modern requirements of treasure hunting. In the improved detector system of discrimination, the setting of the ground balance, the option threshold, but also embedded wireless communication, allowing you to use a wireless headphone via the built-in transmitter audio Z-Link. Garrett at MAX detector is perfect for any search conditions both in open areas and in cramped conditions, as well as for places with high humidity.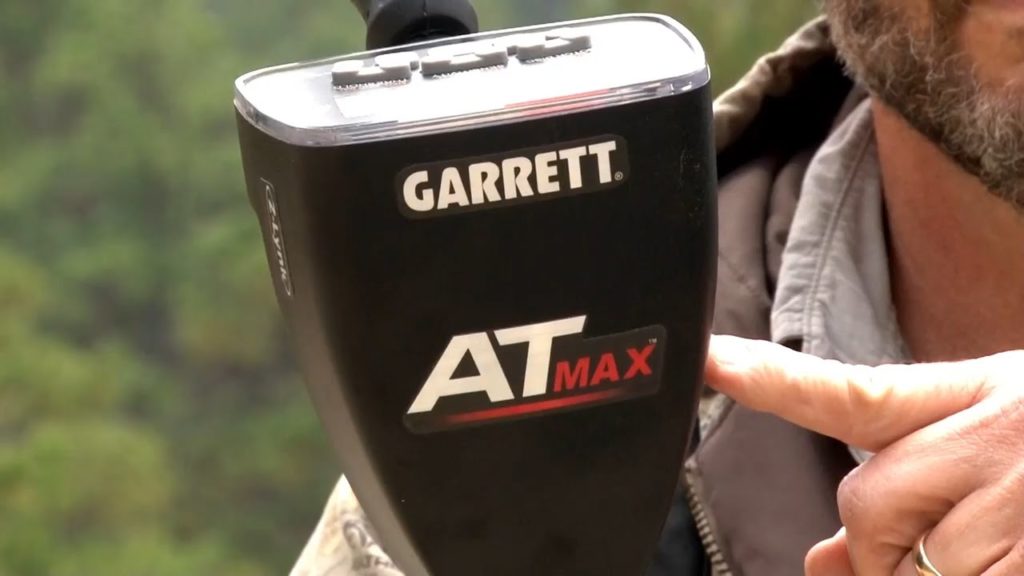 The depth of detection is increased by increasing the power and improved electronics. The optimized frequency of 13.6 kHz allows you to cling even very small objects, including coins, relics, and even gold nuggets, although the device does not have a specification for finding gold. Frequency with the possibility of shifting, so interference from other metal detectors or transmission lines will not be an obstacle to effective digging.
The display is equipped with a functional backlight, which will be very useful when searching in the dark. The display shows all information from the found target, including Target ID and 40-segment discrimination cursor.
Adjustable Ground Balance (Manual+Automatic), will help to conduct searches even on strongly mineralized soils and salty beaches.
---