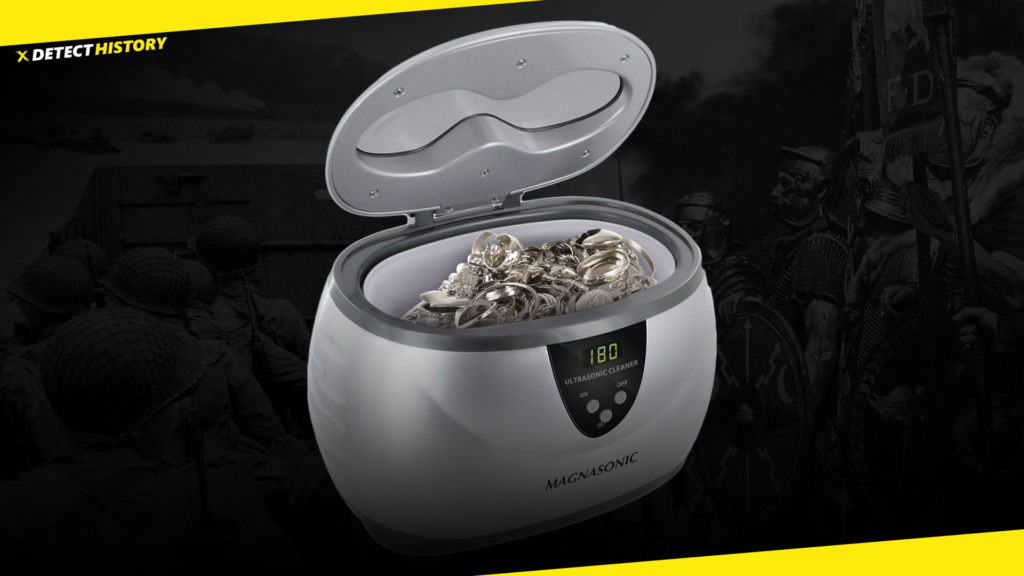 Technology is evolving and there are things that were only in fiction before. Now ultrasonic cleaners have become more affordable. In recent time, treasure hunters began to use ultrasonic cleaners to clean finds from the mud.
Benefits Of Ultrasonic Cleaners For Treasure Hunters
With the help of an ultrasonic bath, you can clean absolutely any finds, for example:
jewelry and items made of gold and silver;
coins of different periods;
old bullets, buttons and other finds from the civil war;
badges, medals;
any historical finds from non-ferrous metals.
In addition to the above areas, you can use it when washing various things in everyday life.
TOP  5 Best Ultrasonic Cleaners 2018
Principle Of Operation
The basis of the operation of the device is ultrasound. Ultrasound is oscillations with a frequency greater than 18 kHz. These fluctuations are directed to the cleaner, which contains the liquid and the object to be cleaned. The container is a stainless steel bowl. Its volume can vary from one to tens of litres, depending on the purpose of use and size of the items to be cleaned. The liquid is filled with bubbles that burst under pressure. This process is called cavitation.
How It Works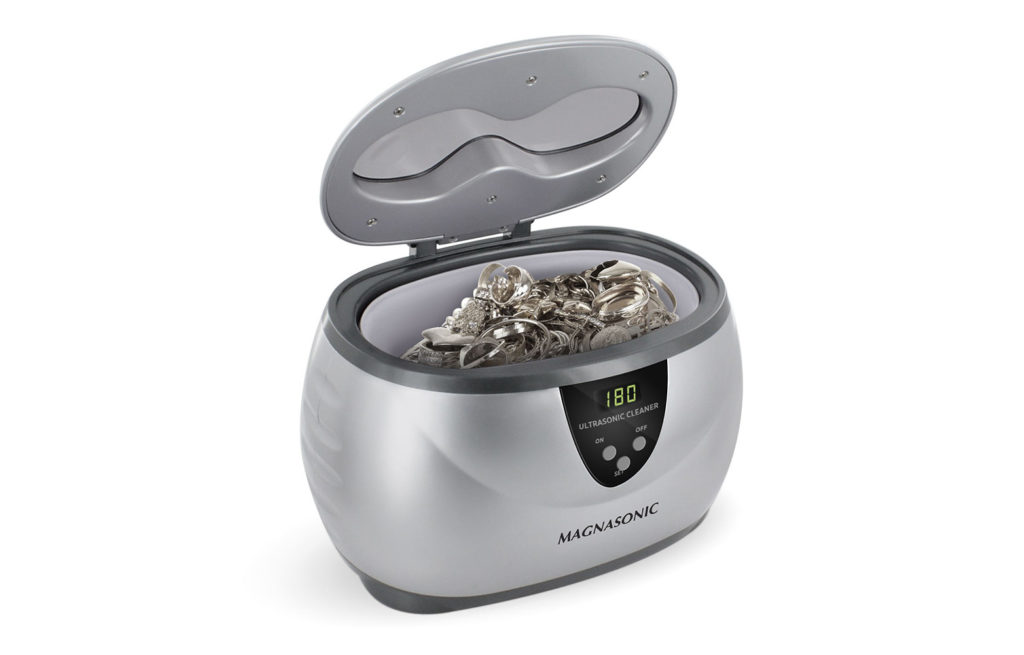 You put your find in the ultrasonic cleaner with a liquid. After switching, a lot of gravitational air bubbles appear in the liquid, which, bursting, create the effect of sound pressure. This method is unique because it cleans even those places that are difficult to reach manually. Each bubble creates a microexplosion. These implosions create pressure, are able to remove the dirt. Especially well such a device is used when you need to make washing of inaccessible places of the object.
Advantages
Advantages of ultrasonic cleaning over other types of cleaning:
Ease of use. In order to clean the object in such cleaner, it is enough to fill it with the necessary liquid, and it is ready to use.
Cleaning in hard-to-reach places. Since the process is due to very small exploding bubbles, you do not need to worry about what they can not get to the places that can not be reached with a brush.
No mechanical damage.
Speed. To clean the object in the ultrasonic cleaner does not need a lot of time. Five minutes is enough to cope with the average pollution, which is faster than manual cleaning several times.
How To Choose
Ultrasonic cleaners differ only in the size and presence of the heating element. The size of the cleaner is chosen according to the items to be cleaned. The heating element in the design of the bath is welcome, but if a disinfectant solution is used during cleaning, it is not necessary to use an increase in temperature.
Best Buyers Choice
---