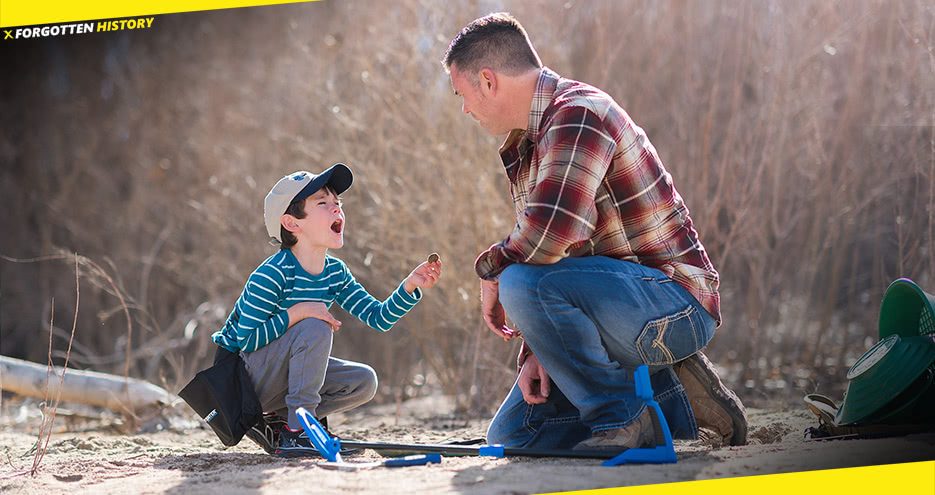 Treasure hunting is as old as civilization itself. In the ancient days, pirates raided ships as explorers ventured into the far off islands in search of treasure. While much time has elapsed, the passion for treasure hunting has remained with us and the earth still contains many rear gems that can be unearthed through metal detecting ranging from old coins to gold nuggets, bullets and flakes. Whether you are planning to go treasure hunting on a hobby or a serious activity to unearth massive treasures using some state of the art equipment, a metal detector will be indispensable in your ventures.
Metal Detectors
Metal detectors were discovered in the early 19th century by Alexander Graham Bell and evolved over the years to incorporate more powerful functionalities, features and accessories for a seamless detective work. Today there are a plethora of brands in the market producing a very broad range of metal detectors ranging from the simple low-cost devices for amateurs to the professional metal detectors used by some of the world's leading diggers. Some of the leading brands include Bounty Hunter, Garret Ace, Fisher, Teknetics, Treasure Products and Lesche amongst others.
Top 10 Metal Detectors For Beginners
Electrical Principles
The metal detectors work via a principle of electromagnetism and are built with search coils that emit electromagnetic radiation during the metal prospecting. When this radiation field encounters a metallic object in its field, it energizes the electromagnetic field of the metallic substance which sends back an electromagnetic field to the detector search coil. Since every metal has a unique radiation frequency or wavelength, this radiation can then be processed to produce a target response. Additional technologies are usually incorporated by various manufacturers to improve the efficiency of these detectors and make them as accurate as possible.
Research
Before venturing into productive metal detecting, it is important to carry a good amount of research so as to learn about the various promising sites and the laws governing this activity. The historical societies or libraries can be great sources of information on the metal detectors. You can also check out the newspaper archives and your local town plans which contain some good information on the various promising sites for relic hunting. Other popular grounds that you can check out include the beaches, picnic grounds, camping grounds, old homes, old public buildings, river banks, ancient town sites and woodlands amongst others.
Important considerations about metal detection
When you are planning to carry out some detective work, there are a host of factors which you need to consider such as the device's detection depth which determines how deep you can go in your metal prospecting. You should also consider the target sizes and shapes, the degree of ground mineralization and the actual target material which you are searching for such as gold, silver, brass or bronze. These considerations will help you choose the best metal detector for the job.
Top 5 Books About Metal Detecting For Beginners
---