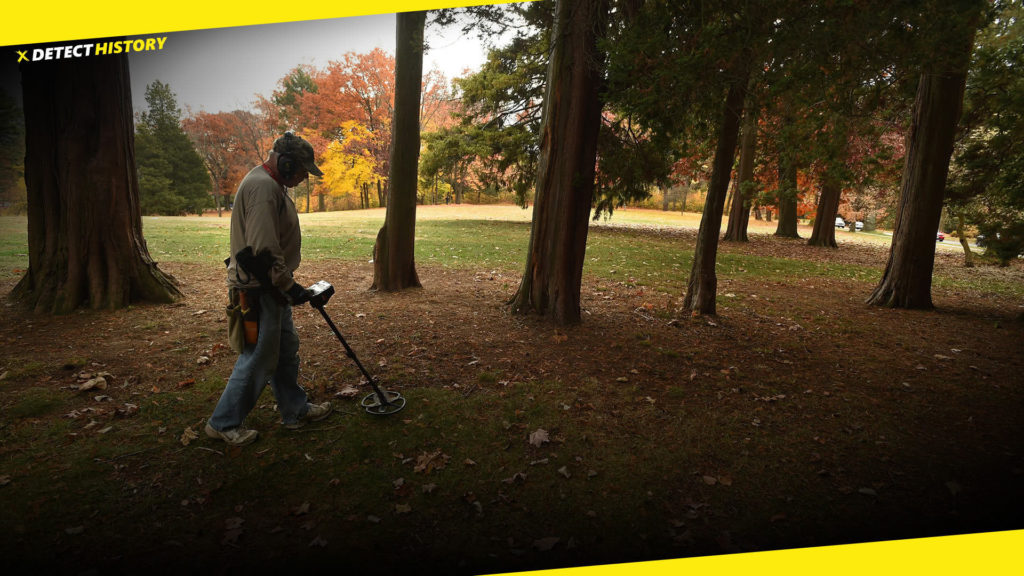 When you first get into metal detecting the choice of metal detectors and the jargon that you'll come across may seem very daunting, so I thought it might be helpful if I added a short introduction with some basic help and advice for beginners on choosing the right metal detector.
Having been "out of the game" for a long while I recently went on my first metal detecting trip, and had to borrow a detector, which was essentially someone else spare in case their main machine developed a fault.
This trip out made me remember the pros and cons of having a lower spec metal detector, and this is what I'm going to explain below. When you begin metal detecting and you want to buy your first detector, you end up with something of a double edged sword.
Best Metal Detectors For Beginners
And since there are so many types of metal detectors available in the market, it is important to find the best one for you. If you are a beginner, then you must know how to pick one and consider different factors when purchasing.
On the one hand, you don't really want to go and spend a lot of money on high spec detectors if you're going to end up deciding that metal detecting isn't for you a few months later. Since the top metal detectors can cost up to $1500, it's a lot of money to be spending if you then don't continue with the hobby. On the other hand, the lower spec detector that you buy, the more rubbish that you're going to end up digging for. This is due to the fact that the better metal detectors will discriminate or filter out all of the iron and coke signals that you're bound to come across, whereas the cheap metal detectors won't.
Buying Your First Metal Detector
A lot of people enjoy the hobby of metal detecting simply for the reason that it provides them with the adventure of discovering buried treasures in different places. If you are the type of person who just loves making discoveries, then metal detecting is definitely the activity for you.
However, before doing it, you will first need to have a deep understanding of how metal detecting really works as well as having the right equipment you will need in order to carry out the activity. Obviously, the first thing that you will need to get a hold of is a metal detector and it is extremely important that you are wise in choosing your first one.
Budget
One of the very first things you must take into consideration when buying one is the budget. However, it may not necessarily be an easy thing for you especially if you are new to such field. So, take the time out to learn about metal detecting first before finally buying your equipment. If you are not extremely eager to make metal detecting a regular part of your lifestyle then it is wise that you find a metal detector that is not too costly. Make sure that you do not go overboard with your expenses considering that you are only a beginner. Buy the detector that you can afford and learn to use it to its fullest. And should you, later on, deem metal detecting is a thing for you, then you can just buy another metal detector in the future.
Finding The Right Metal Detector
The next thing which you need to consider is finding the most appropriate metal detector for you. These metal detectors are specially made for every kind of environment and determining the environment where you will most likely spend your metal detecting is an important step. If you are going to conduct your metal detecting in places such as parks and public areas, then you need to purchase a metal detector specified for such environments. However, if you anticipate that you will be spending most of your activity in places such as the beach, then a more appropriate metal detector will optimize your metal detecting in such places.
Weight Of The Metal Detector
In addition, you will also need to consider the weight of the metal detector you are going to purchase. Make sure that even if you carry it for long hours, you will not be too tired moving it. If the metal detector is too heavy for you then, then simply find another one that will be appropriate for your transport. That way, you will be sure to have an enjoyable activity rather than a tiring one.
There are simply so many metal detectors which you can buy in the market and finding the most appropriate one is important to make your metal detecting much more fun and exciting. Also, make sure that your metal detectors work best in different kinds of situations so that even if it rains or shines, you are sure that your metal detector will do its job properly.
Metal Detecting
This isn't as much of a problem as it sounds at first, since most fields etc will not be strewn with coke and iron, but you can end up on some fields, which are absolutely littered with it. Another thing that you'll find is that even though the lower end detectors don't filter out the iron, etc, the signal sounds totally different when you have a lump of coke, etc, to when you have a coin. The iron signals sound very "bitty" or "spitty", whereas a coin (or a shotgun cartridge!) gives a very nice, solid "beep" that you will be able to distinguish after a bit of practice.
Inevitably what will happen is that you'll start by digging up everything, but gradually you'll learn to distinguish between what is and isn't a good signal, meaning that you dig less since you're only going for better items.
Of course it's always in the back of your mind that "this one might be something good" and you have to resist the urge to dig, but if you think about it all that you're doing is manually doing what the high spec detectors do automatically – you're rejecting the lower quality signals, and only taking notice of the better quality ones.
I guess that really deciding on the right detector comes down to how sure you are that you're going to enjoy and continue detecting. The best plan really is to borrow a machine and go out a few times and see how you get on. Overall though, I personally would recommend buying a starter metal detector first, something up to no more than $250 to $300 maximum and see how you go with it.
If you do decide to upgrade to a better quality metal detector, then you can always trade in or sell your old one and put the money towards the new one.
---