Technical Specifications:

Rank:
Beginner
Detector Type:
All-Purpose
Technology:
VLF Single Frequency
Frequencies:
7.69 kHz
Number of Frequencies:
1
Coil:
7"
Search Coil Type:
Mono
VDI:
Yes
Search Modes:
3
Search Mode Types:
Artifact / Coins / Jewelry
Depth Indication:
Yes
Ground Balance:
 Fixed
Pinpoint Mode:
Yes
Audio Tones:
4
Display Type:
LCD
Assembled Length (min-max):
41.5"-51.5"
Batteries:
1 9V PP3
Item Weight:
1.04 kg
Fisher F11 detector is the youngest model in the new Fisher metal detector series. The device is designed for novice treasure hunters, so it is extremely easy to operate. It is enough to turn on the detector and you can start the search immediately. Metal detector is equipped with all the necessary functions for finding coins, jewelry and historical artifacts.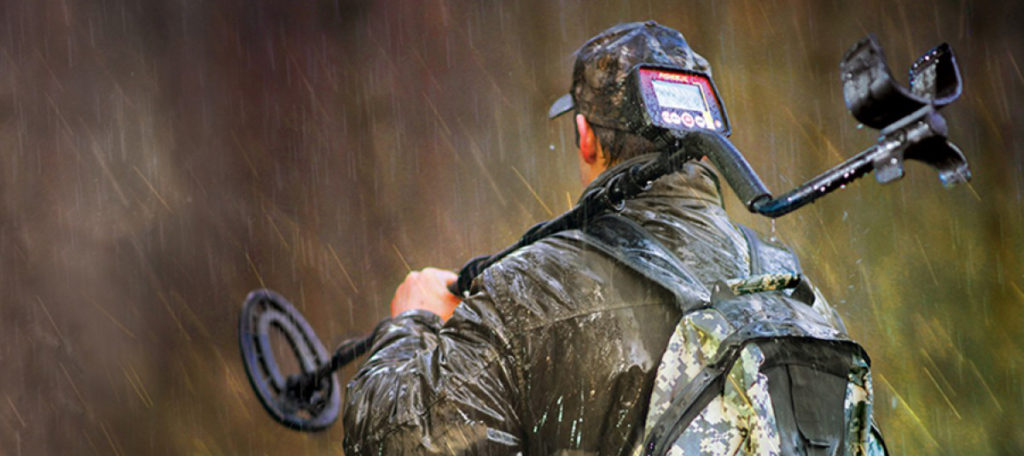 Due to the economical use of power supplies-only one 9-volt battery, the developers managed to minimize the weight of the device – less than one kilogram, which contributes to a long and comfortable work with a metal detector. The kit includes a standard mono coil diameter of 8 inches or 20 cm, which is quite versatile. However, for highly littered areas it is better to purchase an additional coil DD-configuration.
Fisher F11 metal detector is equipped with a large LCD-monitor, which displays all the information needed in the search process: the depth of the object detection, its size, discrimination indicators and battery power. The user can choose one of three programs: search for coins, gold and silver jewelry or search for archaeological artifacts. With the help of a 4-tone response, you can determine the composition of the find. The metal detector is equipped with PinPoint function to determine the exact location of the target.