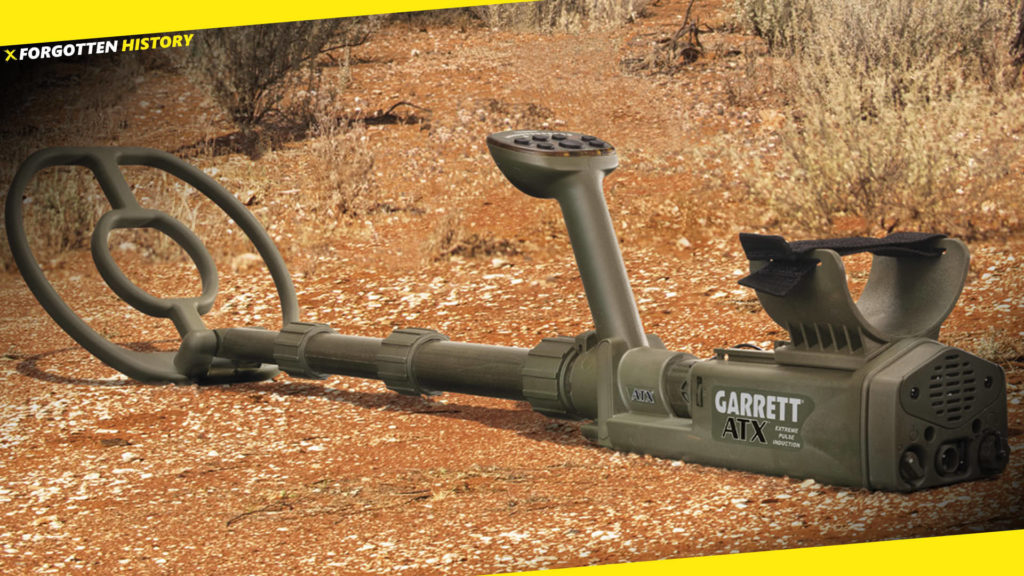 Have you experienced the trouble of using your metal detector in different terrains? Then, maybe it is about time that you get a new detector that will allow you to detect in different terrains without getting another coil for the job.
Benefits
Garrett ATX is the right option or addition for the collection of metal detectors for professional treasure hunters or even for those who are just starting in this career. The product is perfect for those who are fond of checking metals on different terrains, may it be in dry, humid, wet or sandy terrains. It is also equipped with other latest upgrades and features that are sure to meet the preferences of those who want a convenient metal detector. They can easily carry it anywhere they think that potential metal items are buried in the ground.
Product Description
Garrett ATX is designed with a 12-inch DD coil and comes with a military grade hard case. This means that the metal detector is created with those who search in the extreme locations in mind. The coil can be submerged in water, which makes it easier for user to search even on locations with parts of water. It has an enhanced sensitivity that allows you to locate even the tiny gold pieces underneath. This means that this can actually help you in finding the tiniest pieces of gold that other detectors may not find easily. Truly, this detector is another great piece to add in anyone collection.

Technical Specifications:
| Rank: | Professional |
| --- | --- |
| Detector Type: | All-Terrain |
| Technology: | PI (Pulse Induction) |
| Frequencies: | 0.73 kHz |
| Number of Frequencies: | No |
| Coil: | 11" x 13" |
| Search Coil Type: | DD |
| VDI: | No |
| Search Modes: | 3 |
| Search Mode Types: | Motion / Non-Motion / Pinpoint |
| Depth Indication: | No |
| Ground Balance: |  Automatic Ground Tracking |
| Pinpoint Mode: | Yes |
| Audio Tones: | 3 |
| Display Type: | No |
| Assembled Length (min-max): | 20"-68" |
| Batteries: | 8 AA batteries required |
| Item Weight: | 2.5 kg |
Product Features
Garrett ATX Extreme Pulse Induction Metal Detector has a DD coil measuring 12 inches
Has a mono deepseeker searchcoil measuring 20 inches
Equipped with a hard case that is made with a military grade standards
Comes with a travel case
It has AA alkaline batteries that are rechargeable
Waterproof. It can be submerged in water up to 3 meters or 10 feet
Perfect for All Terrain use and is weatherproof
Has a superior ground balance system that allows you to use the detector from mineralized ground to saltwater without the need to switch in any special modes.
The stem is full collapsible. You can use the detector with the stem either fully collapsed or fully extended.
Comes with non-motion and motion modes.
Pros
Listing down all the features, anyone can easily say that Garrett ATX can offer a lot of advantages than those metal detectors that you have been using for years. Its overall function is suitable for all kinds of terrains. It can be used in a highly mineralized soil or ground and then to saltwater without your need to switch any modes. Since it is fully collapsible, you will not have to worry about how you can possibly carry the detector in any location you want. Also, you can make use of it either in a fully collapsed length or in a fully extended stem for the convenience of just moving to and from one point to another. What will make it more interesting is its unique iron check feature that can be adjusted quickly without any discrimination on what should be checked.
Cons
A particular disadvantage noted by users with is that Garrett ATX is a bit heavy to be moved from one place to another. Although it comes in a collapsible design and is very compact, its overall design makes it a bit heavy to be conveniently used and could make your arm wear out if ever you would use it for all-day treasure hunting. However, with all of its design and unique features, this metal detector is still interesting to be used than other metal detectors that you can find in the market.
Customer Review and Scores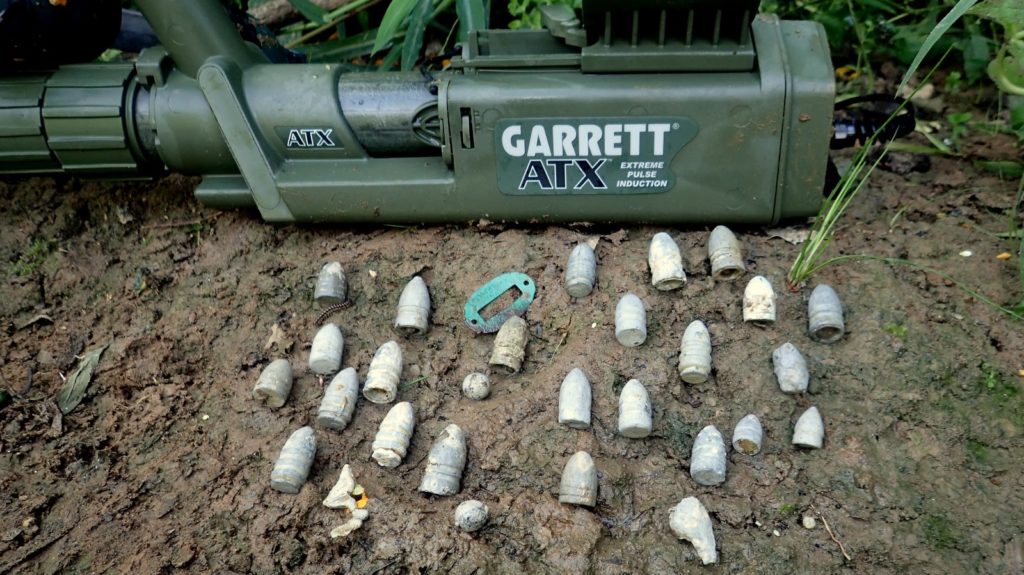 Garrett ATX currently has 2 reviews and was rated by both reviewers for 4 stars. There were some issues regarding the weight, but all in all both users were highly satisfied with the fact that the product comes with superb features.
Conclusion
Summing up the features and some issues that were found in Garrett ATX, anyone can easily say that the product is a great buy. It comes with superb features like it is an All Terrain metal detector that requires no adjustment on the detection of metals, either on water on dry land. The price offer is also reasonable, which makes it an interesting product to purchase by professional and beginners on treasure hunting.
---