The three-parts shaft is easy to assemble and set, making the machine very portable. You won't spend much time unfolding it, and the whole structure does not seem flimsy because of being foldable. The control panel and the battery box are very easy to fasten. Min length is 48 inches, max length is 56 inches. The weight of the tool is only 1,3 kgs / 2,8 lbs, making it convenient for long search sessions.
Features
Despite the fact that this device is pretty much affordable for the majority of treasure hunters, its features are not created for a newbie. Instead, the machine will be of more use to a more experienced detectorist.
The advanced sets of Ground Balancing plus Tracking Ground Balancing are provided for more accurate tuning of the item depending on the soils you hunt on. These will come handy even on wet soils and sand, adapting the tool to changing conditions.
Iron Masking is another cool stuff you want to have in your sleeve as it enables to tell a valuable object next to a piece of trash, literally.
And the third fancy feature you want to have is two types of pinpoint – Auto Pinpoint and Sizing. With it, you can not only locate the thing in the ground more accurately and save time digging it up, but also check its size immediately after you spot it. Very useful in some cases.
Noise Balance and Target ID finish the list. As you can see, a newbie hunter will have a bit of a trouble setting it all together, while a more experienced one will be able to take advantage of all the tuning.
Search Modes
Except the two modes of pinpoint, this model by Minelab offers five search regimes. The first one is All-Metal, a typical mode that makes the machine react to any metal object in the ground.
The next mode is for all non-ferrous metals including precious metals. Pretty straightforward and there is nothing complicated about this mode.
However, the other three modes should be tried out in the field by the user before the user gets to understand the difference. The last three regimes of search suggest filtering signals from ferrous metals each, but in combination with certain ground balance and discrimination, they will spot different types of targets. To assess these, the detectorist has to analyze target ID numbers first.
Coils
This detector has a range of coils that are interchangeable. Each coil is designed to suit different search applications.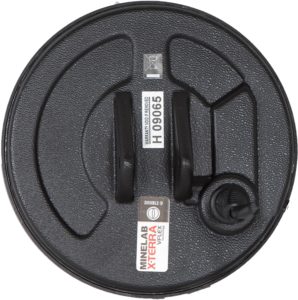 This is a 6″ DD coil. It is the most sensitive coil available for the X-Terra range. The pros of this coil include its being waterproof and very good for locating small targets such as earrings, pendants, and rings. The cons are that due to its small size the coil does not cover as much ground as a larger one.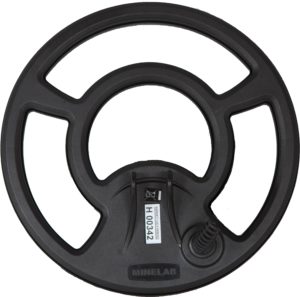 This is a standard 9″ Concentric search coil provided with the detector. It is a good all-round piece with good depth, great target separation and accurate pinpointing.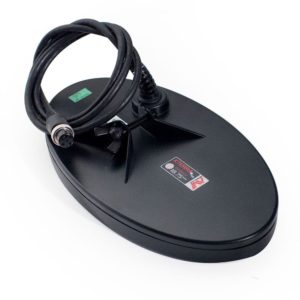 This is a 10″x 5″ Elliptical coil. It has great sensitivity, good ground coverage, and is easy to use on rough terrain. Efficient for finding gold in goldfields. Also, it shows nice smooth performance on the beach.
Advantages and Disadvantages
As it is true about almost any piece of equipment by the Minelab, it has more pros than cons. The pros include:
well-balanced and lightweight
great design, cool display
battery life is decent and suitable for long search
interchangeable coils providing tons of flexibility and versatility
Cons:
batteries and headphones are not part of the kit
not totally waterproof
Minelab X-Terra 705 is a great tool to opt for if you have been in the hobby for some time already. Its versatility and advanced settings allow to tune the tool for almost any conditions for super productive search.
Top 3 Main Competitors
Minelab Equinox 800

XP Deus

Garrett AT Max