The best metal detector for you will depend on your specific, budget, and the metals that you wish to find. Shopping online for a metal detector is the best way to research and compare numerous types, models, and brands of metal detectors. By shopping online, you can find the model that's right for you, based on your needs and desired features. In addition, you can shop 24 hours online. This makes it both convenient and energy efficient. You won't have to drive from the various sporting good stores, only to see one or two models. On the Internet, you can research all the different brands, models, and types, from the convenience of your home.

How To Choose The Best Metal Detector
Choosing your first metal detector can be a very confusing process. There are so many different makes and varieties of metal detectors it can become maddening! This post will give you some very helpful information that will make choosing your first metal detector easier.
Your first step in the metal detecting buying process is figuring out what type of metal detecting you will be doing.  If you are going metal detecting for gold you will want a gold prospecting metal detector. If your going to be diving, or even metal detecting beaches you will probably want to buy an underwater metal detector that is specifically engineered to deal with hunting wet and submerged settings. The great thing about most newer metal detectors is that they are built to be operated easily. Most have turned on and go programs which you can use until you advance. Once you have some experience under your belt you can start making more advanced adjustments.
After you know the exact features and functions you desire, then all you have to do is find the metal detector that matches your requirements. You can compare metal detectors by:
Price
For any purchase price should be considered. It makes sense to shop at the metal detector store, which has the lowest price. However, you shouldn't compromise quality, when several metal detector stores offer refurbished ones that are reasonably priced.  In addition, numerous sites offer both new and refurbished metal detectors for a reasonable price.
Selection
The search for the right metal detector could be as exciting as when you search for lost treasure. There can be significant differences between selections among the many metal detector sites. Don't stop on the first site, bookmark it if they have a model, which interest you, then do a little browsing among other sites. You may find that same model for a better price or a model you like better. Some Internet sites only carry a particular brand of metal detector others may have a wide range of metal detectors from old standbys to new progressive companies.
Customer Service
The better the customer service provided by the online metal detector store, the better the online metal detector store. When doing your online research, you want to look for a site that has extensive FAQ sections. The site should also have a friendly interface, and offer you several choices to contact their customer service, either by email, chat, or by phone. On the site, it should also state the hours their customer service is open as well as their response time.
Shipping
Shipping costs add to your purchase. Just as you compared the cost, selection, and customer service, you also need to compare shipping costs. These can vary with each online metal detector site. Some sites charge you separately for shipping, while others include shipping in their price. Depending on your individual order, you may want to see if the site offers or include shipping insurance as an option.
Warranty
Always see if the website offers any warranties as well as the metal detector manufacture itself. If need be, call them and speak with a representative. You have to know just what the warranty covers, and for how long. You also want to know if there is a guaranteed delivery date/time, and a guarantee on overall satisfaction on the site's service. Another important question to ask is how are returns and exchanges handled? Finally, you want to know how the unit will be serviced, both within and after your warranty has expired, and what is the cost of labour.
Ask friends, family, and colleagues if they've had any good or bad experiences with particular metal detector brands or models. Find out which metal detector brands or models have earned the endorsement or certification from any legitimate third party organization. Consider a brand name, typically the more popular and successful are those that have maintained a good reputation over the course of time.
18 Experts Reveal The Best Metal Detector and the #1 Metal Detecting Tip
What is the best metal detector? Well, I have had the same question so I went out to the experts to see what they have to say. My question posed to these 18 treasure hunting experts was simple…
What is your favorite metal detector
What is your #1 tip for someone just starting out treasure hunting
Their wisdom certainly helped me and I hope this resource will help others!
Big Thank You!

I would like to extend a HUGE thank you to everyone who contributed! This has been a fun project contacting all of you and getting your tips. If you have anything to add please comment at the bottom.
So, what is the best metal detector?
Tony Hunt / Detectorbits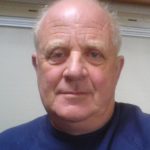 There is only one answer as far as I am concerned, the CTX. I have had all the Explorers from day one and loved them all, I tried the Quattro and Sovereigns along the way but never felt really comfortable that they did the same business. I had the Deus for a year and also the Fisher F75 special and T2 but none of them squared up with the returns that my Minelabs gave. I loved the ETrac also and the CTX is basically a better more refined version of that with extra Bells and Whistles. I love the ability with the CTX to be able to sit in the comfort of my home, link with Exchange 2 and work out the screens I want to use and the tone sounds I personally like. I love and make use of the GPS out in the field to take me back to findspots again and again. I could go on and on. The only way Minelab will improve the CTX is to make it lighter maybe than the competition. It has the best of everything else already.
My number one tip for anybody starting out in metal detecting is go for the best detector from day one that you can afford. Buy a second hand top of the range rather than a cheapie thats going to be lacking in everything you need. Next step is to learn it thoroughly, read all the books and do your research on the Web. Most newcomers first mistake is to fire it up and go out in the field without even reading the basics. They want to get rich quick and that is rarely going to happen best of times. Talk to others with the same detector If possible and learn the wrinkles and try and gain from their experiences.
John Winter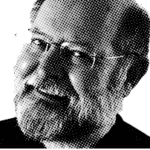 Unfortunately, I am now old and decrepit and don't get out detecting. I have NEVER regarded myself a 'treasure hunter' and abhor the term. We are metal detectorists.
I have little advice for those setting out and don't regard myself as an expert. My advice is to join a good forum and ask that same question. There are so many improbables – like price and whether you intend sticking to beach detecting, etcetera.
Tim / Anacondatreasure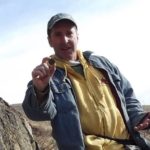 Garrett AT Gold because it's a really good all-around machine. It's lightweight, waterproof, (no rain jacket needed!), has a great recovery time, and is relatively easy to use. It comes with some preset coin searching modes, and can switch frequencies so 4 of them can be used in the same vicinity.
If you are just starting out, my number one tip is PATIENCE. Without it, you will get frustrated. I often compare metal detecting to playing a musical instrument. It takes practice. Nobody sounds like Eddie Van Halen the first time they pick up a guitar.
Bart Davis / Bigboyhobbies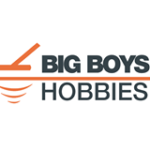 I cant choose just 1. I use the Minelab CTX 3030 and the XP DEUS exclusively.
Be prepared to dig lots of trash. If you aren't digging the trash you will miss the good ones.
Allyson / Detectingdiva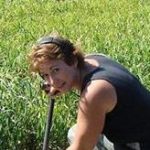 If I could only use one of my metal detectors it would be the Minelab E-trac. It was my third machine, and I haven't used anything else since the day I got it.
I'm also a firm believer that the more you know your machine, the more success you will have in the field. I've seen some people switching back and forth, or buying machine after machine, hoping to have better luck, but that can be confusing and affect the learning curve.
My number one tip for someone starting out is patience. Did I say patience? Yup, patience. Occasionally treasure will just jump out at you, but for the most part, you search.
Dick Stout / Stoutstandards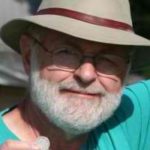 Well, it would have to be the White's MXT Pro. I love it. It's got great depth, is easy to understand and I've gotten used to all its various audio responses. I also love the LCD readout.I also own a White's 6000di Series 2, hipmount, A Garrett Groundhog VLF/TR, a Garrett Freedom III and a White's Liberty.
No need to spend a lot of money when starting out. A detector in the $200 to $400 category will do a good job. Be patient, learn you machine and most important, RESEARCH because if you aren't hunting in the right place it won't matter how much you paid for your detector.
David Villanueva / Metaldetectingworld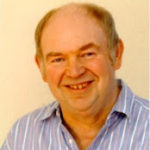 If I could only use one of my detectors it would have to be the Detech EDS as this is my main detector anyway. The Detech EDS performs extremely well on inland sites and although it is not the best wet beach detector, it does work reasonably well on salt wet beaches, albeit rather noisily.
My number one beginner's tip is: Get out and search regularly. That way you'll learn your detector, stay in tune with it and keep bringing home the finds. You have to be in it to win it as they say!
John / Mrmetaldetector
I love my Garrett AT Pro, I find that it is the perfect all round machine that is really simple to use and feature rich enough to keep even seasoned treasure hunters interested.
Get to know someone else who enjoys the hobby or join a club that goes treasure hunting. If you are a part of a bigger group you will be far more likely to learn from some of the guys that have been doing it for a while, and you can ask around for good spots to go detecting.
John Volek / Theringfinders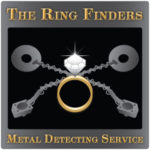 The machine I use varies from job to job and depends on what and where the search is being done. I favor my Minelab CTX3030, but the price point is beyond most peoples budget. I think most people who are just venturing into metal detecting as a hobby are not looking to spend 2000.00 dollars on a detector, but the upside, it's a great machine. I now personally use three different machine, the CTX3030 for most of my general metal detecting, Minelab Excalibur II for underwater work, and the Fisher Gold Bug 2 for very small gold items that most other machines will not detect.
Don't by cheap, I don't own one, but I hear the Garrett AT Pro is an exceptional machine for both professional and hobbyist. After deciding on you machine, build a test bed of the items you will be searching for most frequently (coins, jewelry, relics). Learn the machine on your known items, and the rest should be pretty easy after that. I guess that's actually two tips and not one.
Ben / Blog Benhere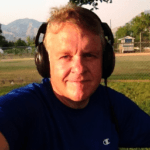 Right now, if I only could have one detector, it would be the XP Deus. It is small and compact and light weight, which makes it great for traveling. It is so fast at processing signals, you can swing the coil very fast. Pinpointing targets is also very fast. For coin shooting at parks or schools it is a great machine. If I lived near the beach or did much water hunting, then I would have to say the Minelab CTX-3030. It is water proof to 9 feet and provides more information on the target than any other detector. I guess that is why I have both 🙂
Always be a good representative of the metal detecting community. Always have permission before you hunt. Leave the area you hunt better than you found it. Carefully repair your holes and carry out the garbage. If you are looking to get rich, you should find another hobby. Do it because you love history or love the excitement of never knowing what is going to come out of the ground.
Mark Ellis / emds.ca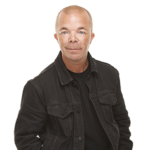 If I could choose any metal detector to use right now, it would be my Tesoro Cibola. Anything by Tesoro is great.
As far as any tips for the beginner, I would ignore any detector's screen and just dig everything that beeps. Learn to use your ears, not an LCD panel. Also, fill all of your dig holes in and carry out the trash you've dug. Always, always leave a site better looking than you found it. Take pride in what you do and you will be rewarded over and over again.
Ray Burr / Loveyourrv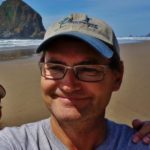 When I decided to go full time in the RV I had to choose which detector to pack with me in our travels. I chose the Garrett ACE 250, I find it a good all around unit, small and lightweight, great battery life, easy to pack and store in the RV. Also because it is fairly inexpensive I'm not as worried about thief or damage so I take it everywhere with me when I travelling. Never know when a good area presents itself for a hunt.
My #1 tip to folks new to the hobby is to turn off your discrimination, put the unit in all metal mode for a while and dig everything, pay close attention to the sounds different items make and how they react to the sweeps of the coil and pinpointing. After you have developed a good understanding of the target types and get a feel for how the sound then start to use the discrimination features.
James Oliver / Detectingblackpool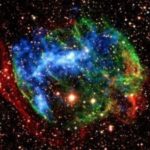 My Minelab Explorer SE Pro. I'm a Minelab fan and I know this machine "inside and out", I feel completely comfortable with it! Everything about minelab speaks quality and sophistication,I feel they are one of the best machines on the market, with multiple functions of the highest standard.
Don't be discouraged by the amount of time the learning curve takes to complete. Get to know your machine intimately, until it becomes an extension of yourself and everything about it like the sounds, tones, how the machine behaves to different metals etc. all become second nature to you. It is a great advantage for one to be able to recognize the different responses from ones machine and feel totally at ease with them, a great comfort to feel a reassuring confidence in what one is doing. Build that confidence with lots and lots of practice!
DJ Yost / Dj Digs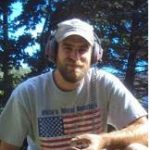 Right now my go-to machine is my MXT all pro with the 10″ D2 coil.
My number one tip is to have patience, stick with it, and most importantly -learn your machine.
Evan Granger / Gonehuntingforhistory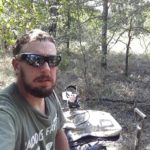 I would say, because of my location I coin hunt a lot. So the Minelab CTX3030 is to me, one of the better machines at target Identification. It's not the deepest nor is it the fastest. The main reason of choosing the CTX is I don't get to hunt much, so when I do, I want to spend the least amount of time guessing what I am digging. Of course silver is in the cross hairs when I am coin hunting. The FBS technology seems to really zero in on those higher conductive targets. It seems after griding a property with the CTX there doesn't seem to much left on return trips. Now coming back with a different frequency or quicker machine might yield some missed targets, but it isn't usually coins, more relics. I think the fbs id's the more perfect pure signal targets,(copper, brass, silver) than the odd or mixed alloy relics and tokens. Just an opinion, but seems to be the most accurate the way and area I hunt.
Number one tip? Research not only the area's you will hunt, but your machine. When I started there wasn't Google or YouTube. It can make a newbie really be successful in a much shorter amount of time. If you have a specific name brand machine there is probably a video showing its use somewhere on the net. Now with the research portion, most of my time was spent in the library. Fast forward to today's "internet has everything society", there is usually some kind of good information out there about the area you live or want to hunt. Usually, the state's university websites will have a historical record that is a wealth of knowledge. The local historical societies and museums can also help.
Rob Hill / Floridarob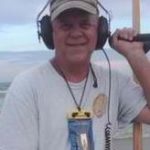 My detector of choice is the White's V3i. It tells me more about the target in the ground than any other machine. Great depth and White's service is second to none.
My number one tip for a newbie is to start out with a middle of the road detector. Do not buy the cheapest one available as that can discourage you very quickly. Start out detecting in your yard first and then expand with permission to other yards, school yards, parks etc. Dig every target while watching and listening to your detector with every dig. It can take 100 hours to really get a feel for your machine. If you are very observant to what your machine is telling you by sound and by visual from digging all those targets you will enjoy the hobby much more. You will feel confident that you are not missing good targets by skipping over those readings that you have come to know. When you are able to skip over known trash you will dig more quality targets and that is very rewarding.
Jess / Noreasters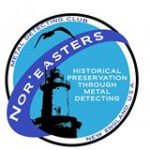 Thanks but I will hold off in answering about the best metal detector. But as a tip for a beginner use more than less descrimination as it will deter you from digging a lot of trash and cause you to loose faith in your detector. Once you have mastered and have confidence In your detector then start with medium descrimination and go from there.
Carl Fismer / The Treasure Experience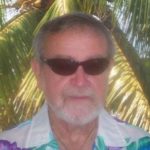 My favorite machine is the J.W. Fisher Pulse 8X. I do most of my recovery work underwater, and the Pulse 8X has a sensitive meter as well as a bone phone. I believe using the meter helps me keep my concentration on what I'm doing plus I set it a little on the high side. This causes a few false hits, but a quick check will confirm or deny. I use the same machine on the beach as it disassembles for easy beach use. I have recovered thousands of coins with this machine.
My number one tip is, if your going to buy a machine, use it. You will go through stages where you wonder if it working, or has a problem, you feel like quitting, but the truth is the more you use it the better you become with it. I also tell people about the healthy thing. You won't be sitting too much on the couch, you will be outside, and moving a lot, bending over, digging. I believe using a metal detector could add time to your life. Quality Time.
Low Cost Metal Detectors
It doesn't happen very often when a surplus of quality technology outpaces demand in the market, which forces prices down. This is happening now. Hand held metal detectors are priced lower than they've ever been. Because of the fantasist deals, VLF search coils, digital displays, and even waterproof units make today's metal detectors better than the old-fashioned models your fathers used.
The best news is at the low end of the market. The least expensive models of today have turned out to be extremely successful for nearly all novice hobbyists. This is in part to the growing industry for this combination of wonderful products.
Online is the best source of information on metal detectors. It's also the best source for you to get your
hands on a metal detector. Go online and review the specs, weight and penetration depth, this will guarantee you will get exactly what you need, and want. With knowledge on your side, you'll be able to shop for a low cost metal detector with confidence.
The Difference Between Brand Named And Cheap Metal Detectors
Not all metal detectors are created equally! This makes purchasing a new metal detector a difficult process. You really don't know what you're getting until you purchase a machine and use it for yourself. An old timer gave me some information that stuck with me. That information was quite simple. When you buy a metal detector you buy the most expensive machine that you can afford. I've followed this idea and I have done pretty well so far. My first metal detector was a Garrett Ace 250 that was just under $200. That was at the time the most metal detector I could buy. I did really well with it too. And that's the thing you buy what you can afford and use it to it's fullest and you will do good.
Underwater Metal Detectors
The sport of scuba diving has increased in popularity in the past years as with this so has the desire of owning an underwater metal detector. Several hobbyists have complained that our country's shoreline, fields, and wilds have been picked clean by similar treasure-hunters passing before them. However, our lakes, rivers, and oceans remain relatively untouched.
Over 75% of shipwrecks occurred before the last century. Many of these have gone unexplored. In the past century, most important shipping was done over water, coupled with the numerous storms that have reaped havoc on our nation's coastlines, these two factors alone make the thought of underwater metal detecting so tempting. A few years ago along the North Carolina coast, an underwater metal detectorist discovered a five-carat canary diamond ring set in platinum. The ring appraised over $84,000.00 was thought to have been lost when Hurricane Hazel hit North Carolina in 1954.
Underwater enthusiasts have reported extraordinary finds beneath the surface, leaving to the imagination of how much has gone unreported. Metal detectors have become so lightweight because of this new revolution.
With an underwater metal detector, no longer do you have to stop at the water's edge. You can take your metal detector to places were others can't. Look into the many advantages underwater metal detectors have to offer, then search for your hidden treasure in a whole new frontier today.
Beach Metal Detectors
Years ago, beach metal detectors were dedicated devices. Those days are gone forever. Today, you can take the best product to the beach, desert, and even to the swamp. Why be limited to where you can search for your treasure. Moreover, let's not even think about the price of having a metal detector for each terrain. Those days are gone thanks to superior engineering the gap has been bridged. Now, you can hunt for treasure anywhere your heart desires.
Metal detectors have made great advances from the backbreaking devices people use to haul on the beach. The top of the line product of today is sleek, lightweight, and durable and dependable. The battery, itself is worth shouting about, its long life means even longer periods searching for treasure.
If you've been to the beach lately, then you've noticed the many enthusiasts walking along the sand, shore and even in the water scanning for what lays beneath. Don't worry that there won't be any treasure for you.
Think about how many people visit the beach yearly? And how many forget to leave their jewelry safely at home. I know I lost a ring years ago. Somewhere along Emerald Island, North Carolina, there's a pearl ring buried beneath the sand. So don't fret! There are thousands of miles of beaches waiting for you to find their hidden treasure. Purchase an instrument you can relay on and start combing the shoreline.
Hand held metal detectors are a magnificent way to get outdoors, get exercise, and have an adventure at the same time. Go online and check out the reviews. Many will be able to answer all of your questions. Who knows, you may decide that a beach metal detector is just what you were looking for.
Coin Hunting
Coin hunting is better than it uses to be. In the last century, men and women went out with a brush, screen, and pan looking for gold and hidden treasure. Today, lightweight metal detectors can simplify the process.
The Internet is the best place to learn about metal detectors and the wonderful hobby it can be. The hand held metal detectors of today are sleek, easy to use, and best of all economical. Today's metal detectors are also more sensitive.
Finding buried treasure isn't the only benefits of this hobby. Metal detectorists report that it is also relaxing, exhilarating, and contemplative. In addition, let's not forget the fact you may discover fabulous riches.
Discover what thousands find out every day. This country has millions of dollars of hidden treasure just waiting to be found. It could be you, if you become committed to this entertaining activity.
Kids Metal Detectors
One of the finest presents you can give a good kid is a metal detector. These devices are fun, simple, and work as well as metal detector adults use. Here is a little secret, it can be a little science lesson, but don't let the kids know.
Metals each have a certain frequency that they vibrate at when excited. Going on a treasure hunt may be a fun way to learn the basics of solid chemistry. Children can see how an instrument can differentiate between compounds based entirely on their resonant signatures.
Science and learning may be just the start. Research has shown children who search for lost treasure increase their imaginations for the mission. This is a fantastic way to combine the creative power of children to the wonderful great outdoors.
A hand held metal detector is a great hit with children. Give your children the gift of education and adventure that may truly turn into a wonderful hobby. Give to those curious minds in your family a metal detector, and help their imaginations grow.
Metal Detector Headphones
There are just as many top-quality metal detector headphones, as there are undesirable models. A bad set of headphones that do not fit comfortably can ruin a good treasure-hunting outing. A worse day can be had if the headphones chirp continually, or do not block background noise, turning our relaxing trip into chaos.
The same problems with metal detector headphones hold true for headphones used with stereo equipment.
You don't want a set, which is iill-fitting or too heavy. It is essential to have comfortable headphones, that permit you long hours of wear without frustration. This simple piece of equipment will ensure you many long years of enjoyable use with your metal detector.
However, comfort and weight aren't the only things to consider when looking for a pair of headphones. You also need a pair that noise blocking with remarkably high fidelity. The different tones are your only connection to the metal below the surface. If you cannot hear the different tones loud and clear, you may pass up a gold mine.
Metal detectors have grown in popularity. Skillful coin hunting and armatures alike will tell you how important it is to have the right equipment. Go on line and see just how having the right metal detector headphones can bring you great triumph. You'll be delighted that you took the time to research the products available, giving you something that you can truly be dependable.
5 Basic Metal Detecting Tips
At least, everyone likes tips. The Internet is a magnificent resource for online forums, which have advice from experts as well as hobbyist. There you'll be able to find out which models, brands, worked for them. Some may even let it slip where they discovered that rare coin they found. After reviewing the numerous articles available to you online, you'll be ready to start this fascinating hobby.
Metal detecting is an exciting and educational adventure. Once you find a fruitful spot, you could uncover valuables all day long. Riches may not come in the form of money and wealth but in historical worth. Whatever you find, you don't want it to be problems with your equipment.
You want to a device you can carry comfortably. Metal detectors come in different weights. When you purchase your hand held metal detector, you want to be able to carry it all afternoon without discomfort, at the same time you want it to distinguish a bottle cap from a diamond ring.
Go online today and get all the facts about this exciting pursuit. With the information available on metal detectors, you won't be throwing away your money on a product that is less than your ideal metal detector.
Below are just a few tips my friends gave me when I was searching for my metal detector.
Dependability and durability (You won't believe what I've put it through.)
A good warranty (Because of what I put mine through)
Lightweight/or light enough for you to carry comfortably (I'm not a weightlifter)
A great set of headphones (You want to block out background noise, yet still be able to hear when your partner is shouting at you, like SNAKE!)
A bright, lucid display (If you can't read the display, then what good is it?)
Best Metal Detectors Reviews
Minelab Equinox 600
Technical Specifications:
Rank:
Professional
Detector Type:
All-Purpose
Technology:
VLF Single Frequency
Frequencies:
5 kHz / 10 kHz / 15 kHz + Multi
Number of Frequencies:
4
Coil:
11"
Search Coil Type:
DD
VDI:
Yes
Search Modes:
3
Search Mode Types:
Beach / Field / Park
Depth Indication:
Yes
Ground Balance:
 Automatic / Manual
Pinpoint Mode:
Yes
Audio Tones:
Multi-tone
Display Type:
LCD
Assembled Length (min-max):
48"-56"
Batteries:
Lithium-Ion
Item Weight:
1.34 kg
Garrett AT Max

Technical Specifications:
Rank:
Professional
Detector Type:
All-Terrain
Technology:
VLF Single Frequency
Frequencies:
13.6 kHz
Number of Frequencies:
1
Coil:
8.5" x 11" PROformance
Search Coil Type:
DD
VDI:
Yes
Search Modes:
4
Search Mode Types:
All Metal / Custom / Coins / Zero
Depth Indication:
Yes
Ground Balance:
 Automatic / Manual
Pinpoint Mode:
Yes
Audio Tones:
3
Display Type:
LCD
Assembled Length (min-max):
43"-56"
Batteries:
4 AA batteries required
Item Weight:
1.4 kg
XP Deus

Technical Specifications:
Rank:
Professional
Detector Type:
All-Purpose
Technology:
VLF Single Frequency
Frequencies:
4 kHz / 8 kHz / 12 kHz / 18 kHz + shifts
Number of Frequencies:
4
Coil:
9" / 11" / 13" x 11" (Different Configurations)
Search Coil Type:
DD
VDI:
Yes
Search Modes:
17
Search Mode Types:
9 factory + 8 users
Depth Indication:
Yes
Ground Balance:
Manual
Pinpoint Mode:
Yes
Audio Tones:
5 Multi-tones + Pitch + Full Tones
Display Type:
LCD
Assembled Length (min):
25"
Batteries:
Accumulator (Charging from USB)
Item Weight:
987 g
Minelab Equinox 800

Technical Specifications:
Rank:
Professional
Detector Type:
All-Purpose
Technology:
VLF Single Frequency
Frequencies:
5 kHz / 10 kHz / 15 kHz/ 20 kHz / 40 kHz + Multi
Number of Frequencies:
4
Coil:
11"
Search Coil Type:
DD
VDI:
Yes
Search Modes:
4
Search Mode Types:
Beach / Field / Park / Gold
Depth Indication:
Yes
Ground Balance:
 Automatic / Manual
Pinpoint Mode:
Yes
Audio Tones:
Multi-tone
Display Type:
LCD
Assembled Length (min-max):
48"-56"
Batteries:
Lithium-Ion
Item Weight:
1.34 kg
Makro Multi Kruzer

Technical Specifications:
Rank:
Professional
Detector Type:
All-Purpose
Technology:
VLF Single Frequency
Frequencies:
5 kHz / 14 kHz / 19 kHz
Number of Frequencies:
3
Coil:
11" x 7"
Search Coil Type:
DD
VDI:
Yes
Search Modes:
6
Search Mode Types:
All Metal / Beach / Discrimination / Three Tone / Two Tone / Deep Mode (DEP)
Depth Indication:
Yes
Ground Balance:
 Automatic / Manual / Tracking
Pinpoint Mode:
Yes
Audio Tones:
3
Display Type:
LCD
Assembled Length (min-max):
47"-55"
Batteries:
4 AA batteries required
Item Weight:
1.4 kg
Garrett ACE 400

Technical Specifications:
Rank:
Beginner
Detector Type:
All-Purpose
Technology:
VLF Single Frequency
Frequencies:
10 kHz
Number of Frequencies:
1
Coil:
8.5" x 11" PROformance
Search Coil Type:
DD
VDI:
Yes
Search Modes:
5
Search Mode Types:
Zero-Disk / Coins / Jewelry / Relics / Custom
Depth Indication:
Yes
Ground Balance:
 Fixed
Pinpoint Mode:
Yes
Audio Tones:
3
Display Type:
LCD
Assembled Length (min-max):
42"-51"
Batteries:
4 AA batteries required
Item Weight:
1.27 kg
Fisher F44

Technical Specifications:
Rank:
Semi-Professional
Detector Type:
All-Purpose
Technology:
VLF Single Frequency
Frequencies:
19 kHz
Number of Frequencies:
1
Coil:
11"
Search Coil Type:
DD
VDI:
Yes
Search Modes:
5
Search Mode Types:
All Metal / Artifact / Coins / Jewelry + Custom
Depth Indication:
Yes
Ground Balance:
 Manual
Pinpoint Mode:
Yes
Audio Tones:
4
Display Type:
LCD
Assembled Length (min-max):
41.5"-51.5"
Batteries:
2 AA batteries required
Item Weight:
1 kg
Garrett AT Pro

Technical Specifications:
Rank:
Semi-Professional
Detector Type:
All-Terrain
Technology:
VLF Single Frequency
Frequencies:
15 kHz
Number of Frequencies:
1
Coil:
8.5" x 11" PROformance
Search Coil Type:
DD
VDI:
Yes
Search Modes:
6
Search Mode Types:
All Metal / Coins / Custom / + 3 Pro Modes
Depth Indication:
Yes
Ground Balance:
 Automatic / Manual
Pinpoint Mode:
Yes
Audio Tones:
3
Display Type:
LCD
Assembled Length (min-max):
42"-51"
Batteries:
4 AA batteries required
Item Weight:
1.4 kg
White's MX Sport

Technical Specifications:
Rank:
Professional
Detector Type:
All-Purpose
Technology:
VLF Single Frequency
Frequencies:
13.8 kHz
Number of Frequencies:
1
Coil:
10"
Search Coil Type:
DD
VDI:
Yes
Search Modes:
7
Search Mode Types:
All Metal / Beach / Coin / Jewelry / High Trash / Prospecting/ Relics
Depth Indication:
Yes
Ground Balance:
 Automatic Ground Tracking
Pinpoint Mode:
Yes
Audio Tones:
Multi-tone
Display Type:
LCD
Assembled Length (min-max):
41"-50"
Batteries:
8 AA batteries required
Item Weight:
1.8 kg
Garrett AT Gold

Technical Specifications:
Rank:
Semi-Professional
Detector Type:
All-Terrain
Technology:
VLF Single Frequency
Frequencies:
18 kHz
Number of Frequencies:
1
Coil:
5" x 8" PROformance
Search Coil Type:
DD
VDI:
Yes
Search Modes:
6
Search Mode Types:
All Metal / Coins / Custom / + 3 Pro Modes
Depth Indication:
Yes
Ground Balance:
Automatic / Manual
Pinpoint Mode:
Yes
Audio Tones:
3
Display Type:
LCD
Assembled Length (min-max):
42"-51"
Batteries:
4 AA batteries required
Item Weight:
1.4 kg