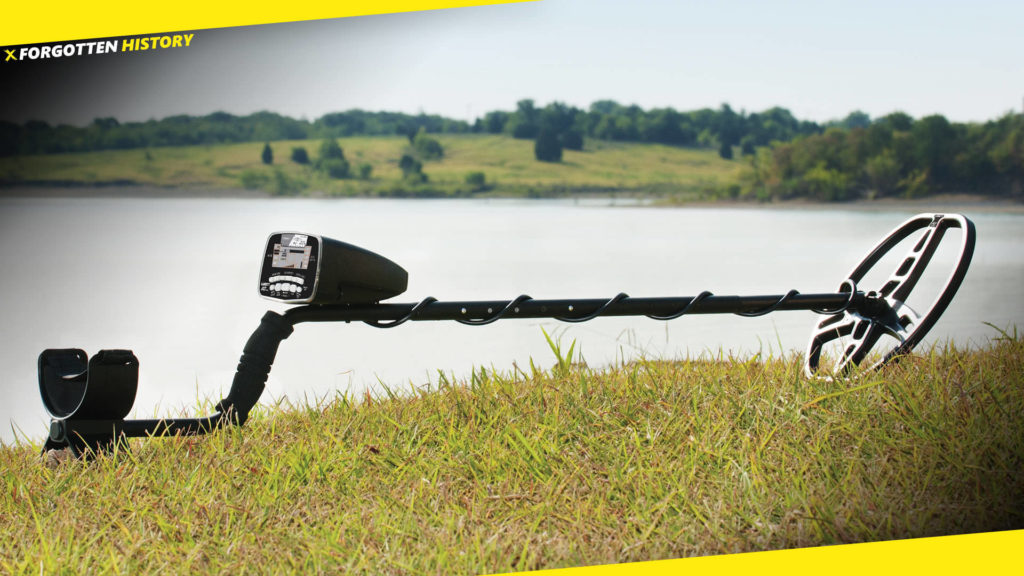 Searching for the best metal detector to help you on all of your hunting purposes? Garrett AT Pro is one of the best metal detectors for people who want to detect metals and get the most exciting and most amazing hunting activities.
Product Description
The Garrett AT Pro is highly recommended to be used for your hunting purposes including jewelry hunting, coin hunting, cache hunting, relic hunting, ghost town hunting, competition events, beach or freshwater hunting and more. This is also a waterproof metal detector from ten feet to three meters with its all new, deep seeking, all-treasure, and all-terrain features.
This product provides an exclusive and new Garrett technology which makes it essential for hunting relics, caches, coins, jewelry and gold nuggets. You just need to select either the professional or standard search mode which is responsible for enhancing its audio features. This is also engineered with high quality waterproof connectors and housing to protect it in muddy, wet, dusty and even humid environments.
The Garrett AT Pro can be immersed in the water in searching through the rivers, the shorelines, the piers, the docks, the land sites and the swimming holes. Since this product best highlights all-terrain features, you are assured of it being used both in water and land.

Technical Specifications:
| Rank: | Semi-Professional |
| --- | --- |
| Detector Type: | All-Terrain |
| Technology: | VLF Single Frequency |
| Frequencies: | 15 kHz |
| Number of Frequencies: | 1 |
| Coil: | 8.5" x 11" PROformance |
| Search Coil Type: | DD |
| VDI: | Yes |
| Search Modes: | 6 |
| Search Mode Types: | All Metal / Coins / Custom / + 3 Pro Modes |
| Depth Indication: | Yes |
| Ground Balance: |  Automatic / Manual |
| Pinpoint Mode: | Yes |
| Audio Tones: | 3 |
| Display Type: | LCD |
| Assembled Length (min-max): | 42"-51" |
| Batteries: | 4 AA batteries required |
| Item Weight: | 1.4 kg |
Product Features
Some of the high quality features of this Garrett AT Pro include the following:
The product includes a Garrett AT Pro type detector. This also measures eight point five by eleven inches with DD coil cover, Pro Pointer AT that highlights waterproof pinpointer. This also includes Garrett digger pouch, edge digger, digital camouflage soft case and master sound headphones.
This also includes a Pro Mode Audio with a tone roll Audio Tm and proportional audio features. This gives a user the capability of knowing some of the characteristics of their targets. Its high-resolution iron discrimination TM emphasizes the use of a touchpad in setting iron discrimination. This is in regard from 1 to 40 levels iron targets.
The Garrett AT Pro also offers a quick recovery speed. This allows the ability to choose some good targets over the trash. Apart from that, this product also has "all-terrain versatility" with weatherproof housing. This is primarily designed for humid, dusty and wet environments. Units can be completely immersed for a ten feet depth. Its fifteen kilohertz frequency can further enhance the detection of all small targets such as the jewelry and gold nuggets.
Garrett AT Pro also offers a ground balance. This is manually and automatically adjustable for the enhanced performance of the GTA. It also identifies the conductivity of the target. The continuous type of "coin depth indicator" can also help determine the depth of the target. Its condition indicator for the battery also shows the consistent battery life of the product.
Pros
Here are some of the benefits that this Garrett AT Pro Metal Detector offers:
Everything you need for a metal detector is found in one kit. For people who want to purchase this product may buy the whole product set at such an affordable price.
This can be easily assembled and this also comes in great packaging.
This can work to all types of metals. Thus, you are most assured that you can easily detect your target metal.
The shipment of the product comes in a timely manner
Cons
There are also simple flaws and drawbacks that you may often experience from this product. And, one of those common experiences is the immediate tear and wear problem. This is mostly observed in the product once this is not placed on the proper storage area. This is the reason why you need to be sure of placing the product in its safe and proper place. The main purpose is to prevent immediate damages from happening.
Customer Reviews and Score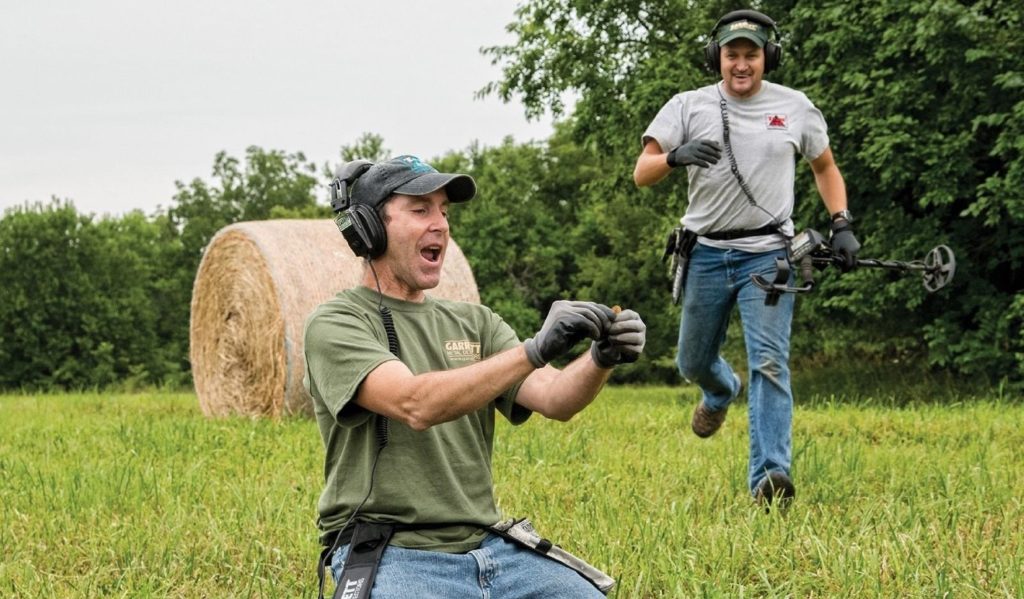 This product garnered an average score of 4.8 out of 5 stars from the customers who reviewed the product. This only means that despite some of its simple drawbacks, customers are still satisfied from buying it.
Conclusion
The Garrett AT Pro Metal Detector is one of the best metal detectors to purchase on the market.  This is worthy of your time, money and effort. The affordability and quality features of the product make it worthy of your attention.
---