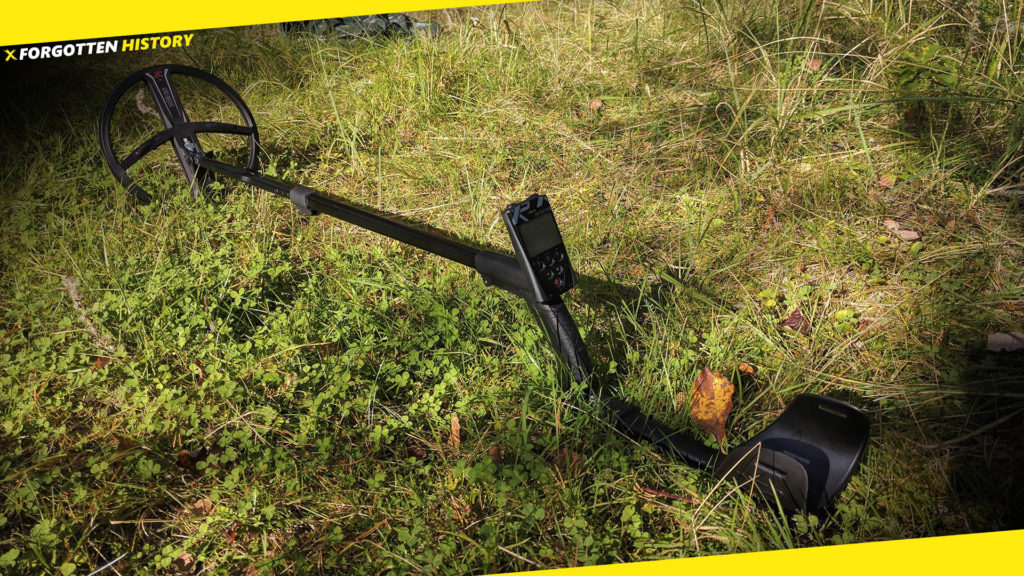 Are you one of those people who still indulged in treasure hunting? Are you starting to become a treasure hunter? In this particular interest, you must have a metal detector that can act as your partner when it comes to looking for any forms of metals in certain areas where you want to get started with your activity. If you are trying to look for the most suitable metal detector that is already equipped with all the possible features that would make your treasure hunting easier, XP Deus is the product that you should add to your collection of metal detectors.
Benefits
Starters or even experts in treasure hunting should purchase this XP Deus. This is a product that will make any person confident. One can also get more detection in a highly potential location. All of the extra tools that are included in the metal detector are specifically designed for the job. And thus, this makes it possible for you to do the job in searching for any form of metal effortlessly.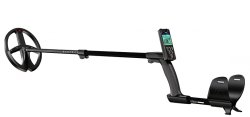 Technical Specifications:
| Rank: | Professional |
| --- | --- |
| Detector Type: | All-Purpose |
| Technology: | VLF Single Frequency |
| Frequencies: | 4 kHz / 8 kHz / 12 kHz / 18 kHz + shifts |
| Number of Frequencies: | 4 |
| Coil: | 9" / 11" / 13" x 11" (Different Configurations) |
| Search Coil Type: | DD |
| VDI: | Yes |
| Search Modes: | 17 |
| Search Mode Types: | 9 factory + 8 users |
| Depth Indication: | Yes |
| Ground Balance: | Manual |
| Pinpoint Mode: | Yes |
| Audio Tones: | 5 Multi-tones + Pitch + Full Tones |
| Display Type: | LCD |
| Assembled Length (min): | 25" |
| Batteries: | Accumulator (Charging from USB) |
| Item Weight: | 987 g |
Product Description
XP Deus is equipped with an advanced ergonomic design that allows you to carry the metal detector and use all of the tools included conveniently. It also has a newly patented stem design that gives you the ability of quickly deploying or storing your detector whenever you want. The entirety of the product starting from the handle to the detector itself is designed with providing complete body ergonomics considered.
Unlike a straight stem, this product is configured to have a unique stem that is easier to maneuver. With its more features, people will get to know that the product is interesting to use either for starting a career as a treasure hunter or trying a new metal detector for your profession. Comfort and convenience, these are the things that anyone would experience in using the metal detector and the earphones that are included in the set. Surely, this product will be a great option for any aspiring and seasoned treasure hunter.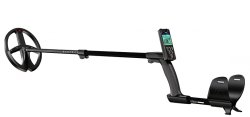 Product Features
XP Deus is a wireless metal detector
Comes with a WS5 Headphones
Controller
Only weighs 2 pounds
Double D 11 inches coil that is submersible in water
Deus can be updated for new features using PC
Shaft has a modern collapsible design
Stem can also be collapsible for easy storing and portability
Headphones are weather proof
Headphones can be charged through USB connection
Headphones are designed to isolate all noise around you and are equipped with ear cup that makes wearing the headphones for long hours more comfortable.
Pros
There are many features that XP Deus can offer and are sure to make the experience of using the product more comfortable than how you would use other metal detectors. The stem is now designed to be collapsible, which makes it easy for you to carry it anywhere you want without taking too much space in your car and also in your storage area. You will no longer have to purchase another bag specifically for the purpose of providing a carrier for a metal detector. It comes with a weatherproof pair of headphones that are fully designed with cups that reduce all of the noise that may affect your focus in search for forms of metals. Complete comfort is considered in the design of the product. This makes it a great option for most treasure hunters.
Cons
A small disadvantage that you may encounter in using XP Deus is that you need to connect it with your computer for you to update the Deus. However, with your computer readily available at home, you can easily update the Deus. It is also possible to update all features of the metal detector whenever you want.
Customer Review and Scores
Currently, there is only one review given for the XP Deus. It was rated 5 stars and the reaction from using the product was positive. The user was completely satisfied of the product and is completely impressed with how it was able to give him the convenience of using it in an old park and was able to get a Barber dime from a depth of 9 inches.
Conclusion
Overall, this XP Deus is a great product that anyone should purchase. Though there is a single review made, it is best that more people like you who are interested to purchase anew metal detector to try its features and find out whether it is a great buy or not. By checking its features, this product can be easily rated as a great buy for any treasure hunter. This is the best solution for their hunting activity.
---