Technical Specifications:

Rank:
Beginner
Detector Type:
All-Purpose
Technology:
VLF Single Frequency
Frequencies:
7.69 kHz
Number of Frequencies:
1
Coil:
11"
Search Coil Type:
DD
VDI:
Yes
Search Modes:
4
Search Mode Types:
Artifact / Coins / Jewelry + Custom
Depth Indication:
Yes
Ground Balance:
 Fixed
Pinpoint Mode:
Yes
Audio Tones:
4
Display Type:
LCD
Assembled Length (min-max):
41.5"-51.5"
Batteries:
2 AA batteries required
Item Weight:
1 kg
Fisher F22 metal detector is an average model of the new Fisher detector series, which is designed for more experienced search engines. Thanks to the waterproof parts, the device can be used both on land and in water. However, with headphones to immerse the device under water is impossible, because the earphone Jack is not equipped with protection. The detector is perfect for difficult weather conditions, as well as for beach search.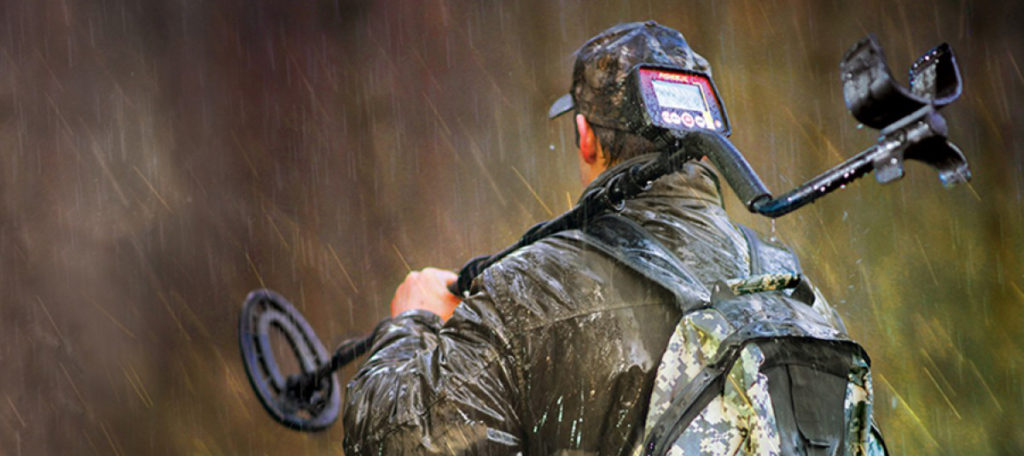 The device is equipped with a 9-inch elliptical coil, allowing a selective approach to closely spaced targets. In addition, the coil has an increased detection depth. Large informative LCD-display metal detector displays a lot of useful information: the size of the findings, the depth of its occurrence, indicators of discrimination, iron content, etc.
Using the menu, you can select one of the three pre-installed search programs, the most suitable for the specified conditions: coins, jewelry or historical relics. If none of the ready-made programs is suitable, you can save your own settings using the fourth Custom program. Like most metal detectors of the same class Fisher F22 has a pre-set value of the soil.