Technical Specifications:

Rank:
Professional
Detector Type:
All-Purpose
Technology:
VLF Single Frequency
Frequencies:
5 kHz / 10 kHz / 15 kHz + Multi
Number of Frequencies:
4
Coil:
11"
Search Coil Type:
DD
VDI:
Yes
Search Modes:
3
Search Mode Types:
Beach / Field / Park
Depth Indication:
Yes
Ground Balance:
 Automatic / Manual
Pinpoint Mode:
Yes
Audio Tones:
Multi-tone
Display Type:
LCD
Assembled Length (min-max):
48"-56"
Batteries:
Lithium-Ion
Item Weight:
1.34 kg
Minelab EQUINOX 600 is the newest detector from Minelab, the latest developments of the company on Board. Metal detector is designed to find any metal targets anywhere. Thanks to innovations, Equinox 600 is equally adaptable to all types of soil applications and conditions.
With the innovative new multi-frequency technology series of metal detectors EQUINOX aimed at the serious process of universal search. Equally adapts to all types of targets and ground conditions. You just need to choose a place to search and get to work.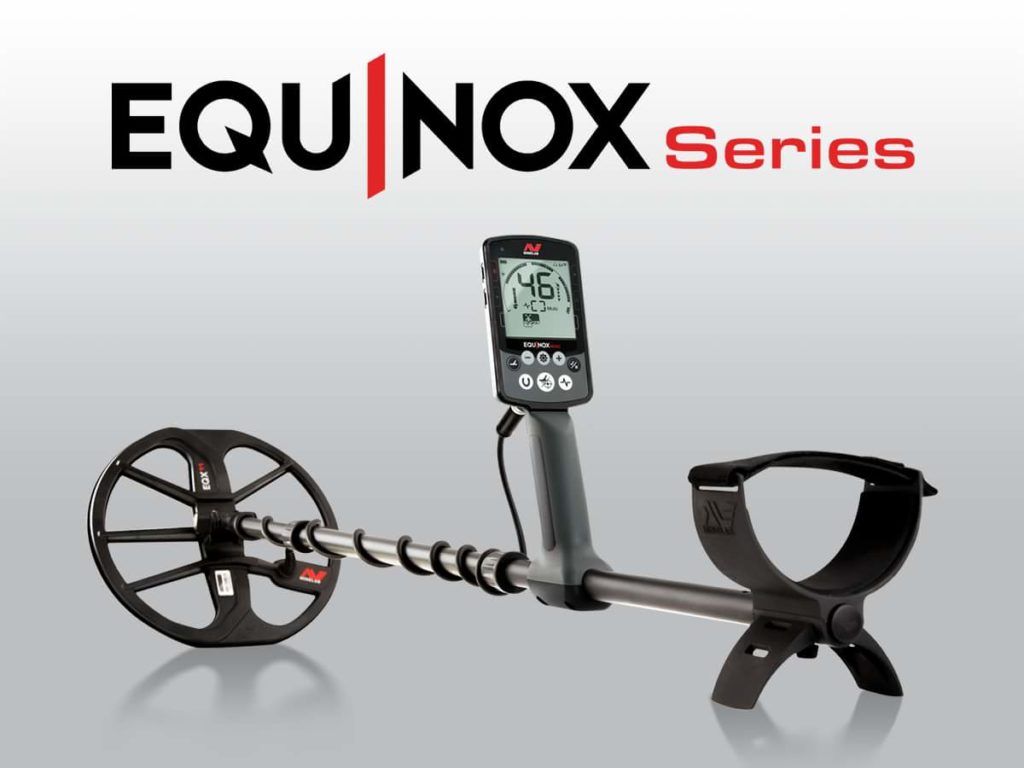 PACKAGE CONTENT EQUINOX 600
Wired headphones
USB charging cable with magnetic connector
Protective covers for screen with inscriptions in different languages
User manual
Additional accessories and spare parts are also available