Technical Specifications:

Rank:
Professional
Detector Type:
All-Purpose
Technology:
VLF Single Frequency
Frequencies:
5 kHz / 10 kHz / 15 kHz/ 20 kHz / 40 kHz + Multi
Number of Frequencies:
4
Coil:
11"
Search Coil Type:
DD
VDI:
Yes
Search Modes:
4
Search Mode Types:
Beach / Field / Park / Gold
Depth Indication:
Yes
Ground Balance:
 Automatic / Manual
Pinpoint Mode:
Yes
Audio Tones:
Multi-tone
Display Type:
LCD
Assembled Length (min-max):
48"-56"
Batteries:
Lithium-Ion
Item Weight:
1.34 kg
Minelab EQUINOX 800 latest detector from Minelab with the latest developments of the company on Board. Metal detector is designed to find any metal targets anywhere. Thanks to innovations, Equinox 800 adapts equally to all types of targets and ground conditions.
Low frequencies give greater depth for larger targets, and high frequencies are usually more sensitive to smaller targets. With EQUINOX you can work with the full spectrum of frequencies simultaneously to achieve maximum results.
The frequency range of the Multi-IQ are shown for EQUINOX 600, and 800. This chart is for guidance only. The actual level of sensitivity will depend on the types and sizes of targets, ground conditions and metal detector settings.
EQUINOX 800 offers 5 single frequencies of 5, 10, 15, 20 and 40 kHz, giving an extended 8x range from 5 to 40 kHz.
Maximum compatibility with wireless audio-connect conventional Bluetooth headphones, high-speed aptX ™ low-latency headphones or the WM 08 ultra-powerful audio module with Wi-Stream support. Wireless headphones and the WM 08 module are sold separately.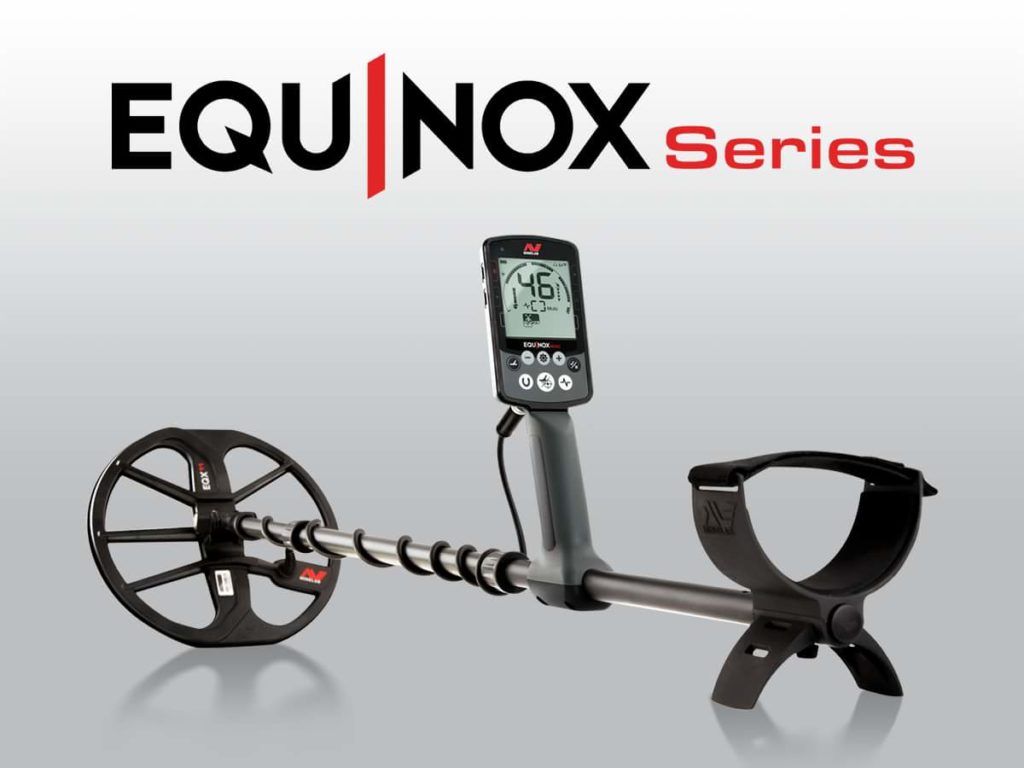 PACKAGE CONTENT EQUINOX 800
Wireless headphone
The wireless module WM 08
USB charging cable with magnetic connector
Protective covers for screen with inscriptions in different languages
User manual
Additional accessories and spare parts are also available