Technical Specifications:

Rank:
Professional
Detector Type:
All-Terrain
Technology:
VLF Single Frequency
Frequencies:
1.5 kHz to 100 kHz
Number of Frequencies:
28
Coil:
11"
Search Coil Type:
DD
VDI:
Yes
Search Modes:
15
Search Mode Types:
Beach / Coins / High Trash / Relics / Silver + 10 Customizable Modes
Depth Indication:
Yes
Ground Balance:
 Automatic Ground Tracking
Pinpoint Mode:
Yes
Audio Tones:
Multi-tone
Display Type:
LCD
Assembled Length (min-max):
37"-55.3"
Batteries:
8 AA batteries required
Item Weight:
2.36 kg
Exclusive Features: Wireless Audio, FeCo Discrimination, GPS Locating, PC Mapping, Full Color Display.

Waterproof CTX3030 detector designed to search for TREASURES! It demonstrates excellent performance on any type of terrain.
Thanks to a color LCD display and advanced technology of discrimination and tracing purposes You will be able to discover more valuable finds – on the ground of any type, even in very high trash areas. You can freely use the wireless audio transmission module, universal built-in speaker or headphones. Exclusive integrated GPS-Navigator Minelab will allow you to route to the selected areas, as well as record information about the location of finds. Transfer information about their finds in Google Maps using the XChange 2 application for PC. With five preset search modes and a variety of automatic functions, the detector is easy to operate and suitable even for beginners – just turn it on and start searching. Go to additional features provided for experienced treasure hunters, is also very simple – you just need to press the button.
The CTX 3030 detector is great for finding coins and relics – it perfectly distinguishes between targets, providing a significant amount of visual information.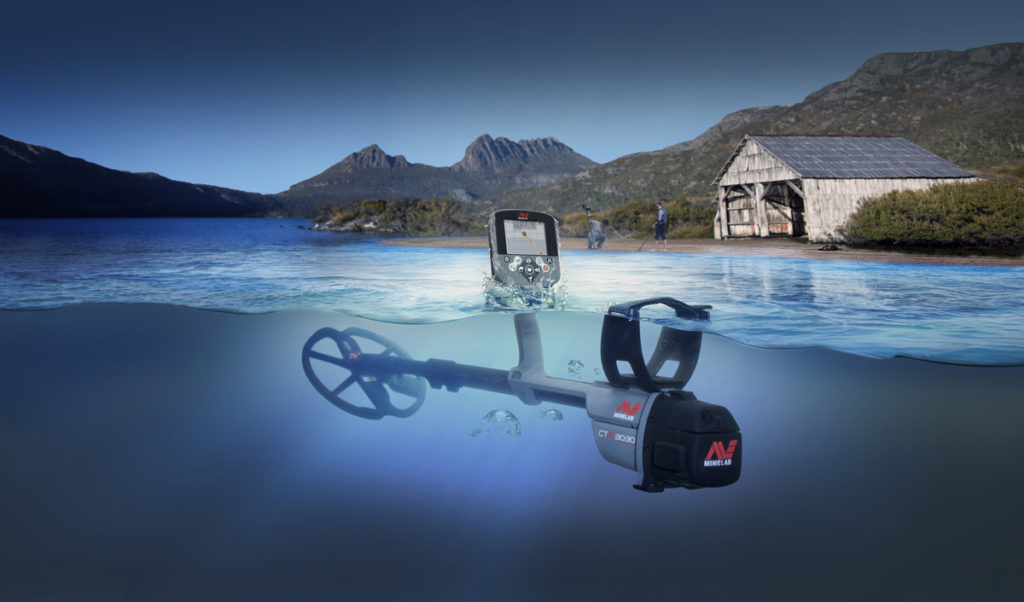 Factory Included Accessories
USB Cable
11″ Coil Cover
Coil Hardware
X-Change 2 CD
Arm Rest Strap
Li-ion Rechargeable Battery
Replaceable Battery Pack (Not supplied with AA battery cells)
8 x AA Batteries (Not supplied with AA battery cells)
12 V Auto (Car) Adapter
Battery Charging Station
Universal AC Wall Adapter
WM 10 Wireless Headphone Module
UR-30 Headphones (Use Standard or Wireless)
11″ Waterproof DD Smart Coil
Easy-To-Use Getting Started Guide