Hi! I once had a Garrett ACE 250 metal detector for almost two years. I was very pleased with it (as for the entry-level metal detector), mainly changed to Garrett AT Pro because of the additional features that slightly increase the metal detecting level and significantly increase comfort, but today is not about it.
For this time with Garrett ACE 250, I had gathered enough information about the device and today decided to share it with those who may need it.
Read Review » Garrett Ace 250 Review. Personal Experience
Technical Specifications
| Rank: | Beginner |
| --- | --- |
| Detector Type: | All-Purpose |
| Frequencies: | 6.5 kHz |
| Coil: | 6.5" х 9" PROformance |
| Search Coil Type: | Concentric |
| Search Modes: | 5 |
| Search Mode Types: | All Metal / Coins / Jewelry / Relics / Custom |
| Ground Balance: | Fixed |
| Pinpoint Mode: | Yes |
| Audio Tones: | 3 |
| Batteries: | 4 AA batteries required |
For more Technical Specifications click here.

Pros
Excellent price value;
User-friendly guide;
The device does not require time to set up;
Stability;
Powered by 4 AA batteries;
Cons
Weak discrimination;
No protection from interference ;
Weak frequency for coins and jewelry;
Mono coil;
Not waterproof case;
No VDI;
No Ground Balance option;
Now let's analyze in more detail:
Stability
Garrett ACE 250 metal detector is fairly stable but:
If you badly wound the cord from the coil on the rod or not sufficiently tightly fixed nest of coils to block the detector becomes unstable;
If your metal detector fell, got wet or there were any other external influences on the control block – get ready for instability;
If the field on which you dig, fertilized by chemical fertilizers or soil is heavily mineralized – do not live stable work;
Weak discrimination
Get ready for the fact that often have to be disappointed when digging holes. This can be said about many metal detectors – somewhere more, somewhere less… In Garrett ACE 250 – more. Plus, very much helps to understand more precisely what is under the coil – VDI, which Garrett ACE 150/250/350 don't have, but their updated versions of ACE 200/300/400 have it.
Coil
Coils have two disadvantages: that it's Mono and it's not the largest size.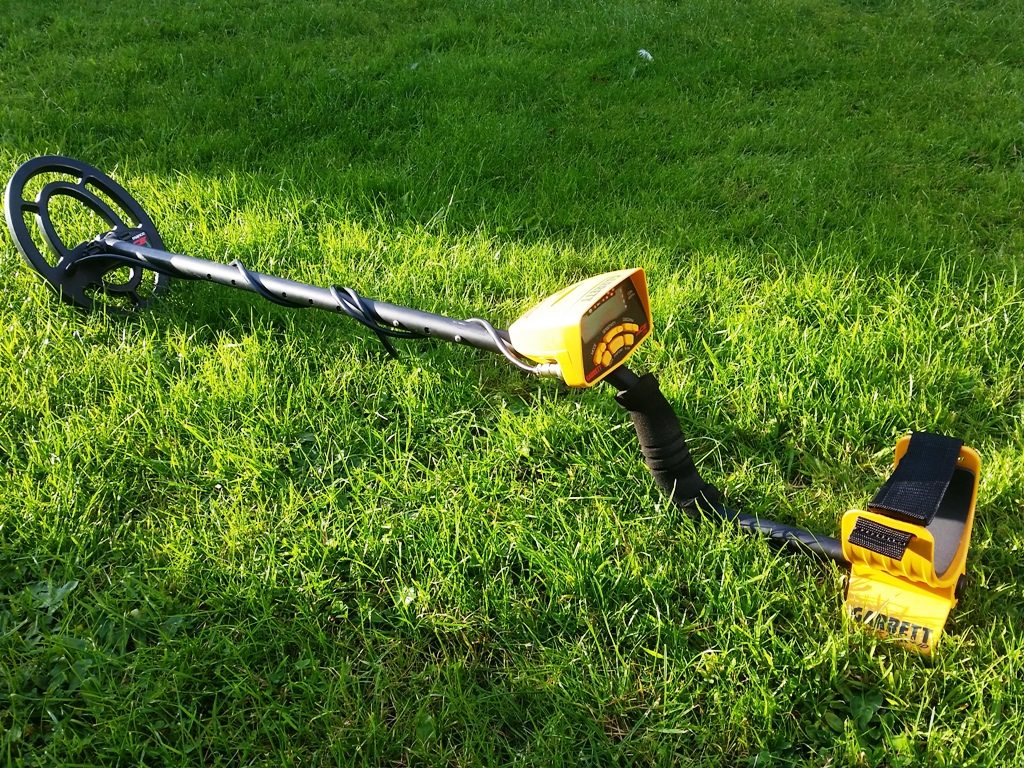 ---
In principle, these are the main points that I wanted to focus on in this article, which I experienced in practice. There are certainly still shortcomings, but they are also in other entry-level metal detectors, and not so much they affect the search process itself, rather more on comfort.
Read Review » Garrett Ace 250 Review. Personal Experience
---