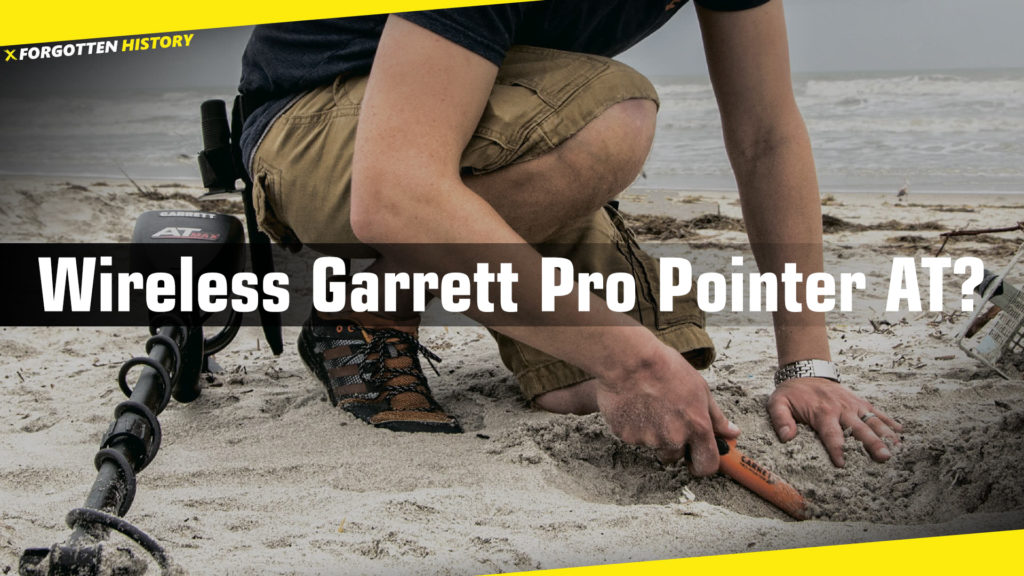 Today Garrett had announced the release of wireless Z-Lynk technology for Garrett Pro-Pointer AT on their Facebook page!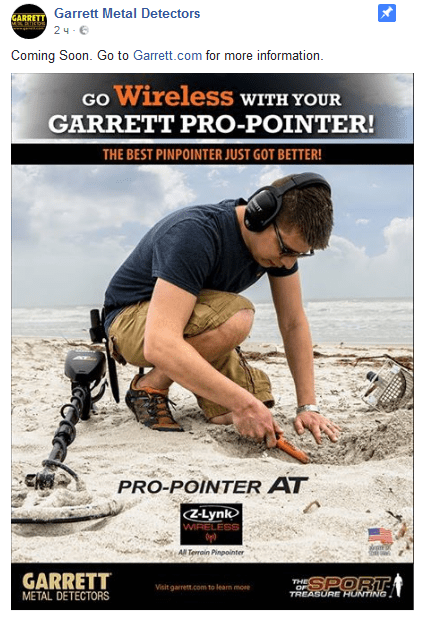 It is high time. Garrett, as always, is late with the introduction of new technologies. Important change, Garrett has upgraded the waterproof rating of the Pro-Pointer AT: 6 meter maximum depth (IP 68)! Perhaps this is the answer to the new XP Mi6 Pointer?
Based on the model name in the presentation (Garrett Pro-Pointer AT Z-Lynk), will this feature be available only for new devices released in 2018, or for early models of Pro Pointer AT too? Looking forward to more news from the manufacturer.
Read More: Garrett Pro-Pointer AT Z-Lynk Review
Features
Garrett Pro Pointer AT

One-Press Syncing to Garrett Z-Lynk wireless receivers.
Wireless Convenience: Hear both detector and pinpointer alarms in your headphones, even in noisy environments (beach, high winds, congested urban areas, organized hunts).
Fast Retune: Quick button-press instantly tunes out environment or narrows your detection field for precise pinpointing of larger targets.
Single-button operation for Power, Retune, Sensitivity adjustment (3 levels), and Silent Mode (vibration only).
LED flashlight for dusk or darkness.
Lost Pinpointer Alarm
Automatic Power-Off feature
Includes lanyard attachment loop, belt holster, and 9V battery.
Patented proportional audio and scraping blade to sift through soil.

Specifications
Model Name: Garrett Pro-Pointer® AT Z-Lynk
Product Number: 1142200
Operating Temperatures: -4ºF (-20ºC) to 130ºF (54ºC)
Operating Frequency: 11.5 kHz
Waterproof Rating: 20 feet (6 meter) maximum depth; IP 68
Tuning: Automatic or manual retune
Indicators: Proportional audio/vibration pulse rate
Controls: Power, Retune, Adjust switch
Dimensions: Length: 9″ (22.9 cm)
Thickness: 1.5″ (3.8 cm) tapered to .875″ (2.2 cm)
Weight: 6.5 oz. (0.2 kg.), with battery in
Battery: Single 9V (included). Alkaline batteries are
recommended for longest operating life.
Warranty: 2 Years, Limited Parts/Labor
Garrett Pro-Pointer AT Z-Lynk MSRP will be $169.95.
Now the price on Garrett AT Pro-Pointer is from 
 on Amazon.com
---
Click on the image to zoom it or click here to open the PDF file.