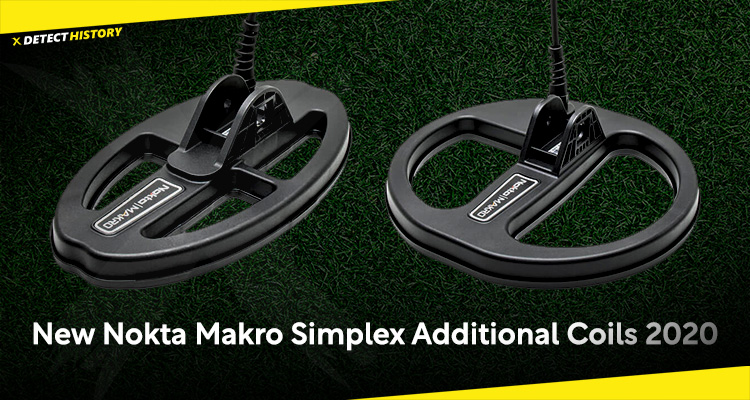 Nokta Makro is one of the metal detector manufacturers that keeps up with the times and keep their customer happy not only by making new cool metal detectors, and offering free software updates to those detectors. They also continue to work further, regardless of the complicated situation in the world today, and even though the company's VP Dilek Gonulay could not tell exactly when the coils were to be released, in our recent interview, Nokta Makro has made the products available as quickly as possible.
Simplex+, the metal detector which is compatible with those two new search coils, has its first functional coil, the 11" DD coil, waterproof, with a loop cover included into the original kit. The loop is actually pretty much universal, but having some other compatible coils is a huge advantage, and the manufacturer decided to tap into this advantage as soon as possible, to keep everybody impressed.
SP22 – Waterproof 8.5″ DD Search Coil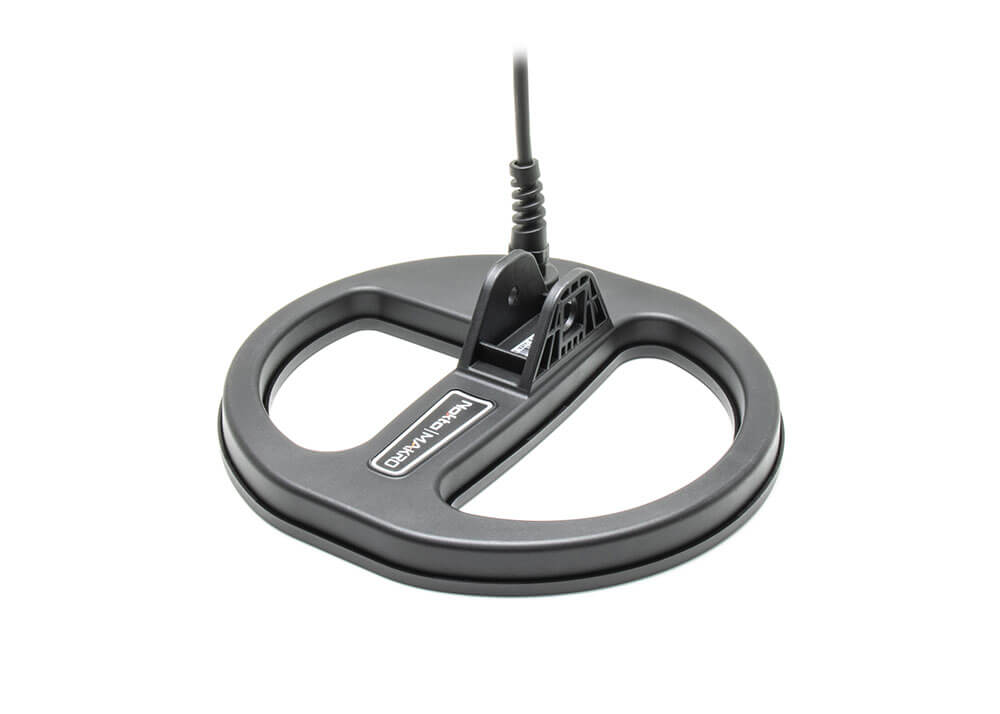 This new loop is a round DD version, 8.5 inches, comparatively small and maneuverable. It will fit well into narrow places, without losing much depth in the process. You can also consider it to be pretty universal and one-size-fits-all. This coil is a perfect option to explore some complicated locations, where you have little space for swinging, in locations with abundant vegetation, and for underwater search (at least this is my personal vision for the best application of this coil).
The loop is compact, easy to manipulate, and while it may need a bit more careful overlapping to cover the place merely due to its size, this is a nice compatible tool for more flexibility in detecting.
SP24 – Waterproof 9.5″x5″ DD Search Coil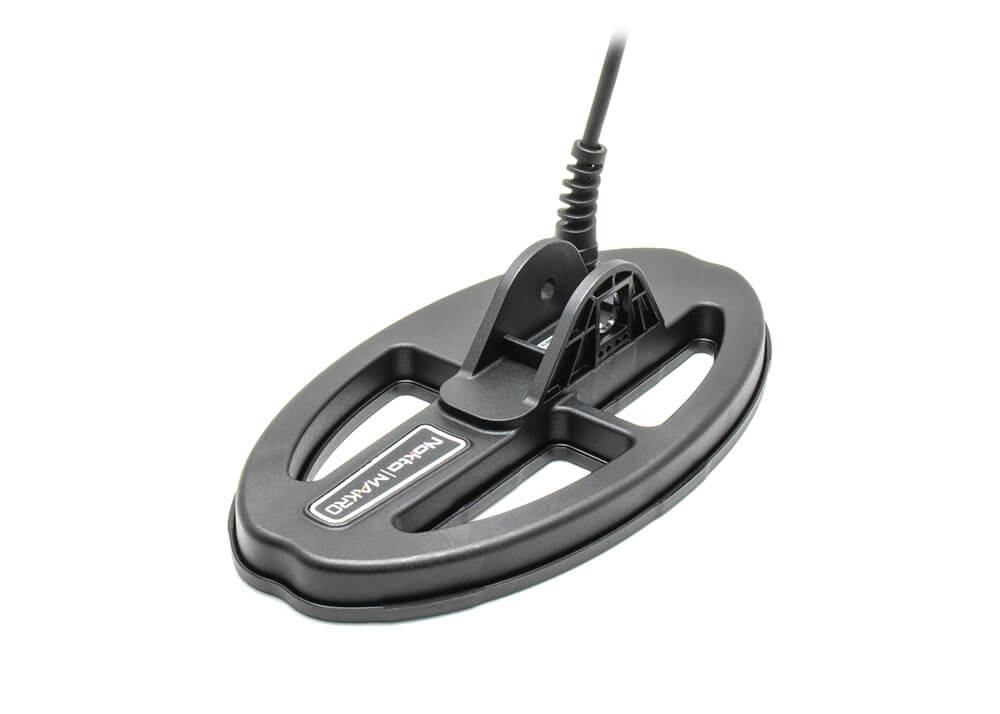 The second coil is also waterproof DD model. The size is 9.5×5 inches, the shape is elliptical. While it is also easy to manipulate and the shape is good for fitting narrow places, I believe its main advantage is high quality target identification. This feature makes SP24 a perfect tool for highly littered places where valuable targets can be covered with layers of trash. Due to its shape, size, and features, this loop will also show itself well at beach search.
Depth Tests And Comparison With Basic 11" DD Coil
Here you can check out the field test of the Simplex+ compatible coils, and see how they behave in actual detecting. I will use all three coils that work with Simplex+. One of the important aspects I would like to attract your attention to is the fact that my goal is not to measure the depth of search for different targets.
The goal of this particular field test is to understand whether the detector will lose depth with these new coils if compared with the 11 inches coil initially included into the original kit.
The results of the field test are rather positive. I have already sad experience with products by other brands, where smaller coils showed 10-20% loss in depth, at least. However, this is not the case with Simplex+ and its coils. New smaller coils do not show loss in depth at all.
Nokta Makro Simplex review here

How to install Simplex Firmware Update Guide here
Wrap Up
The new loops for Simplex+ by Nokta Makro have shown stable performance, zero chatter and no false signals. The VDI indicators were also okay, the detector does not lose depth with coils of smaller size.
If you would like to make your detecting more productive, especially if you want more finds on littered locations, on the beach, underwater, or generally on complicated locations, I recommend you should try those coils out.
According to my experience, the best application is as follows:
SP22 Round 8.5" DD is better for coins hunting in parks, and for underwater search
SP24 Elliptical 9.5"x5" DD is better for highly littered locations and for beach search
The choice is yours!