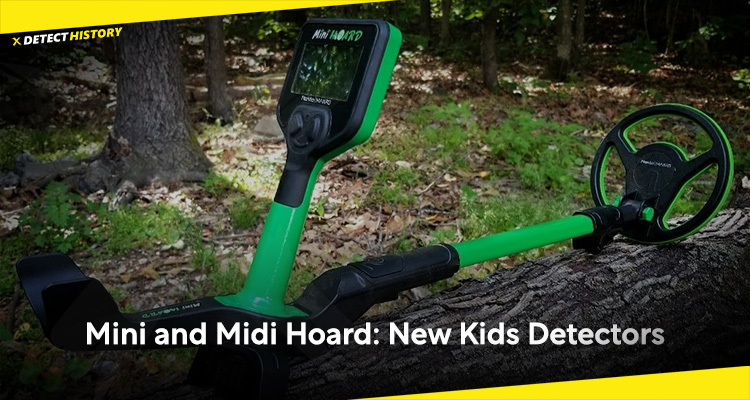 Nokta Makro decided to knock all the competitors dead, and while others try to manage the world crisis in business, Nokta Makro makes new products! The manufacturer has recently announced a new release of two models of metal detectors for kids. Those two models, although yet not fully available at all selling places, have immediately won the hearts of the users, and seem to outrun similar products in the niche merely due to their characteristics.
Nokta Makro seems to learn well from others' mistake, and two new machines are lightweight, easy to use, and are both waterproof! Also also, both machines are totally affordable. One is for younger kids, while the other is for young teenagers. If you are intrigued, check out the technical specifications below.
Nokta Makro Mini Hoard
Mini Hoard is created with younger kids' needs in mind. Its weight is only 0.78 kg, and the length of the adjustable shaft is 66-91 cm. The machine is powered with 2xAA bataries. Mini Hoard has the following features:
ground and underwater
waterproof up to 3 feet
VLF technology
operating frequency is 7 kHz
2 search model (ferrous and non-ferrous metals)
Nokta 7 Mono search coil
two tones of audio signal
pinpoint mode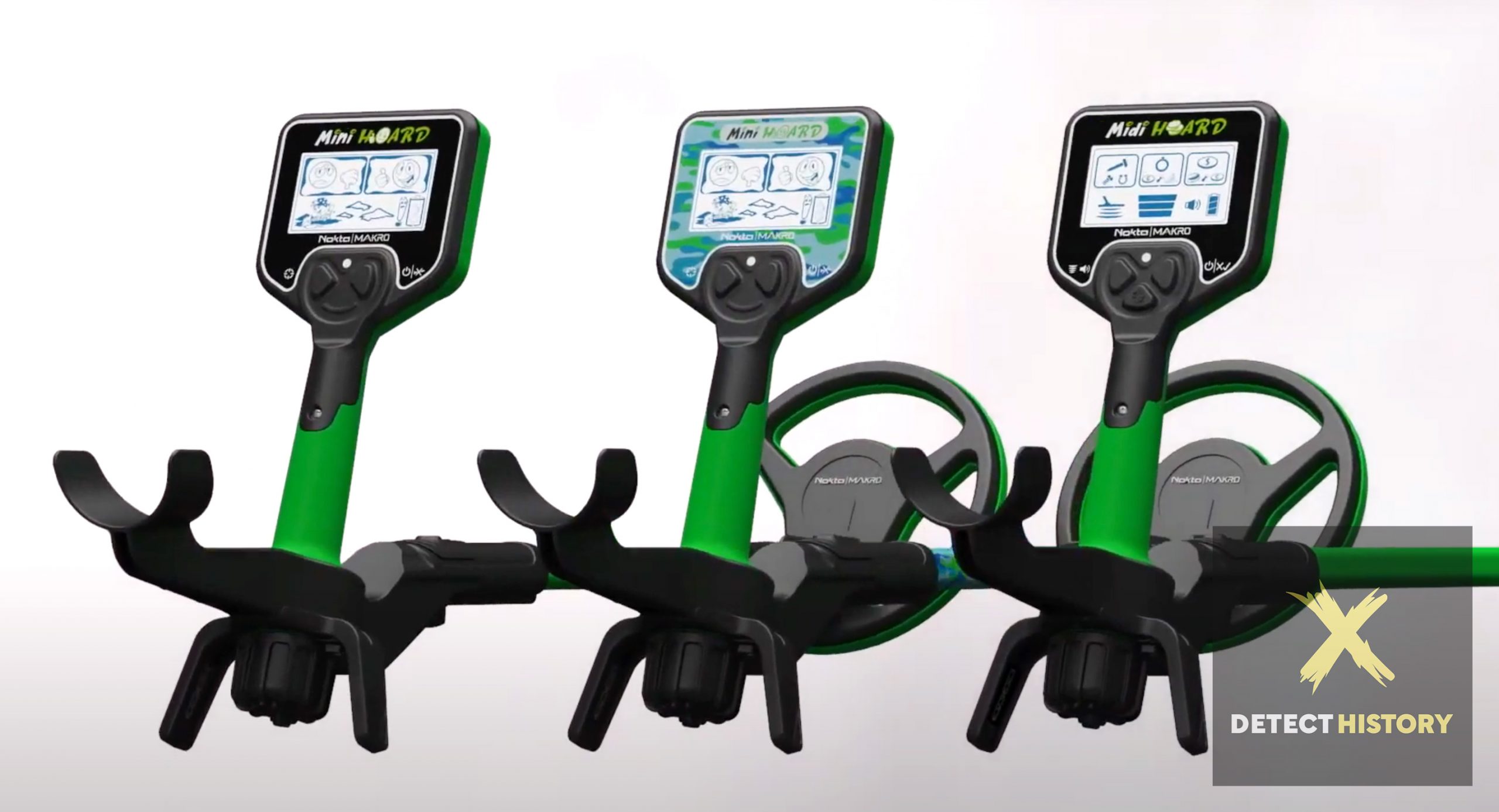 There are no target ID, no ground balance, and no noise cancellation, but the functions available make it totally functional yet easy to learn and manipulate. The best thing about this detector is that it is waterproof, and damage-proof due to its wise design.
Several words should be said about the display – it is very comprehensive for kids, showing not boring digits or graphs, but potential targets as objects, and emojis to help interpret the signals.
Nokta Makro Midi Hoard
Made a bit later than the younger model in the series, Midi Hoard is created for young teenagers. It is a bit more complicated in terms of features and tuning, which makes total sense as older kids would want more control over the machine, and more opportunities to grab a good find.
Midi Hoard has the following specifications:
ground and underwater
waterproof up to 3 feet
VLF Technology
Operating frequency 15 kHz
3 search modes (all metal, jewelry, coins)
Depth indicator
3 adjustable sensitivity levels
Nokta 7 Mono search coil
two tones of audio signal
adjustable volume
pinpoint mode