Currently, one of the most recent and supreme devices presented to the market by the White's Metal Detectors is White's MX Sport. Released back in 2016, this tool is still on leading positions being is popular with professional treasure hunters. For newbies in the hobby, it makes sense to consider White's Treasure Master, specifically good to look for treasures. For those who already has some experience but cannot call themselves an expert, Whites Treasure Pro will be the best choice.
Of course, the success in choosing a proper machine depends on many aspects, but first of all, on the experience as well as skills of the potential buyer, plus on the buyer's knowledge of the future locations or targets. What is good about the White's brand is that it offers adequate options for customers with any level of skills. All instruments provide quality plus smooth performance, enjoying lots of positive comments from detectorists.
White's History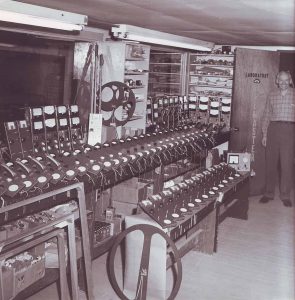 The history of the brand started back in 1950, when search for radioactive elements were very widespread among people in the US. Some of the explorers were developing professional skills in this field, including Kenneth and Olive White. However, they were not happy with the Geiger counters available back then; firstly, because of weak search possibilities, secondly, because using headphones was almost impossible with these counters in the rattlesnake habitat locations. As a result, they developed an improved model of the Geiger counter that quickly became popular.
In 1958, the demand of the US government on uranium dropped, but the Whites were flexible enough to quickly adapt for changing their focus on manufacturing metal detecting machines instead of the Geiger counters. Since then, the family business grew into a world-wide known business. Currently, the company exists in Oregon, headed by the founders' son with his wife. The company owns several patents proving the efficiency of their never-ending research.
White's Metal Detectors Reviews
To opt for the most supreme machine, which at the same time will be the most suitable for your skills plus preferences, check out what models by the White's brand offer what features and technical specifications. For a more comprehensive research, take advantage of our detailed reviews. For your convenience, we provide not only reviews, but also lists of top metal detectors for different audiences, different locations, etc. These lists will help you compare the features, for spotting the best options for you.
When reviewing and rating the tools, we research the data, but also consider our own experience with each machine, plus feedback and experience of other buyers all over the world. Therefore, the reader gets an objective assessment with all pros and cons; we do not promote the instruments blindly, still listing the disadvantages of even the most supreme models on the market. Use our ratings or lists to add to your own research, and choose only the top devices for successful treasure hunting!
All Whites Metal Detectors Metal Detectors on Detect History
All Whites Metal Detectors Pinpointers