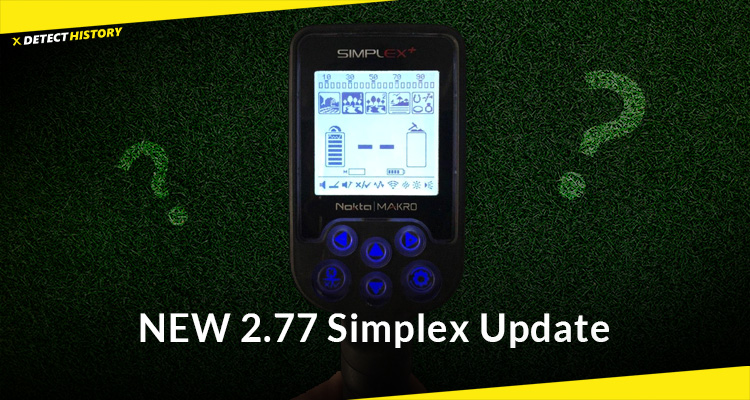 Hey, folks!
Nokta Makro released new 2.77 Simplex firmware on the fifth day after news about 2.76 update! How do you like this, Elon Musk?
So, what was added to the latest 2.76 firmware?
Version 2.77 adds:
Mute feature to alleviate the issue with pinpointer noises. Now you can easily mute your Simplex by pressing the Pinpoint Button.
Headphones volume control. 2 new audio levels were added: Low (L1-L4) and High (H1-H4).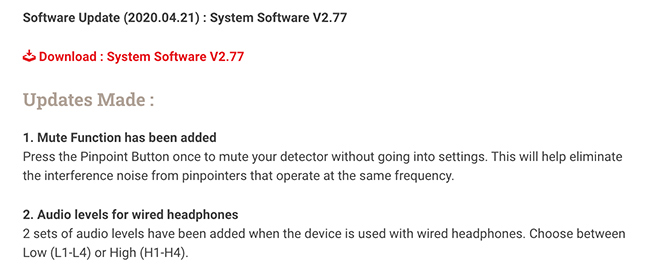 At the Detect America Live Stream yesterday, Dilek said that she had messages from customers about some interesting and really useful features, which Nokta Makro engineers could easily add to Simplex… and voila, here they are! (read more)
It's time to update your Simplex, again 🙂
How to Install Nokta-Makro Simplex Firmware Update – Step by Step Guide
The only question is whether the users who hasn't installed the 2.76 update yet should install this one first, and only then download the 2.77? Or does the 2.77 includes the features from 2.76?
I will try to find that out as soon as possible, and let you know, so keep in touch!
Additional reading:
Simplex 2.76 Software Update – What's new?