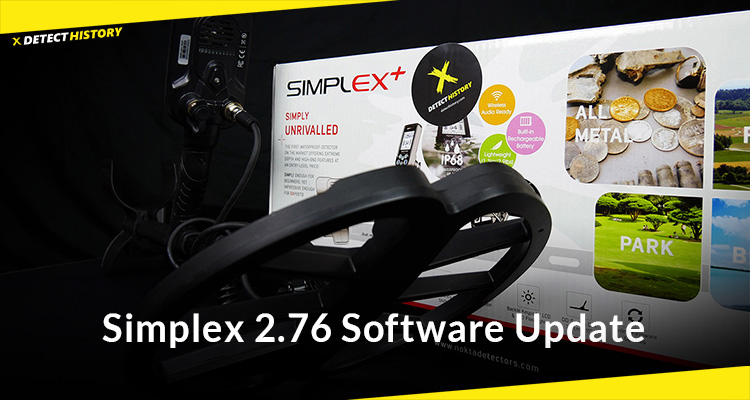 Hi there!
Great news for Nokta Makro Simplex users: the new Simplex 2.76 Software Update is available for free download!
UPD: Nokta Makro released new 2.77 firmware on April 21, 2020 →
So, what's new?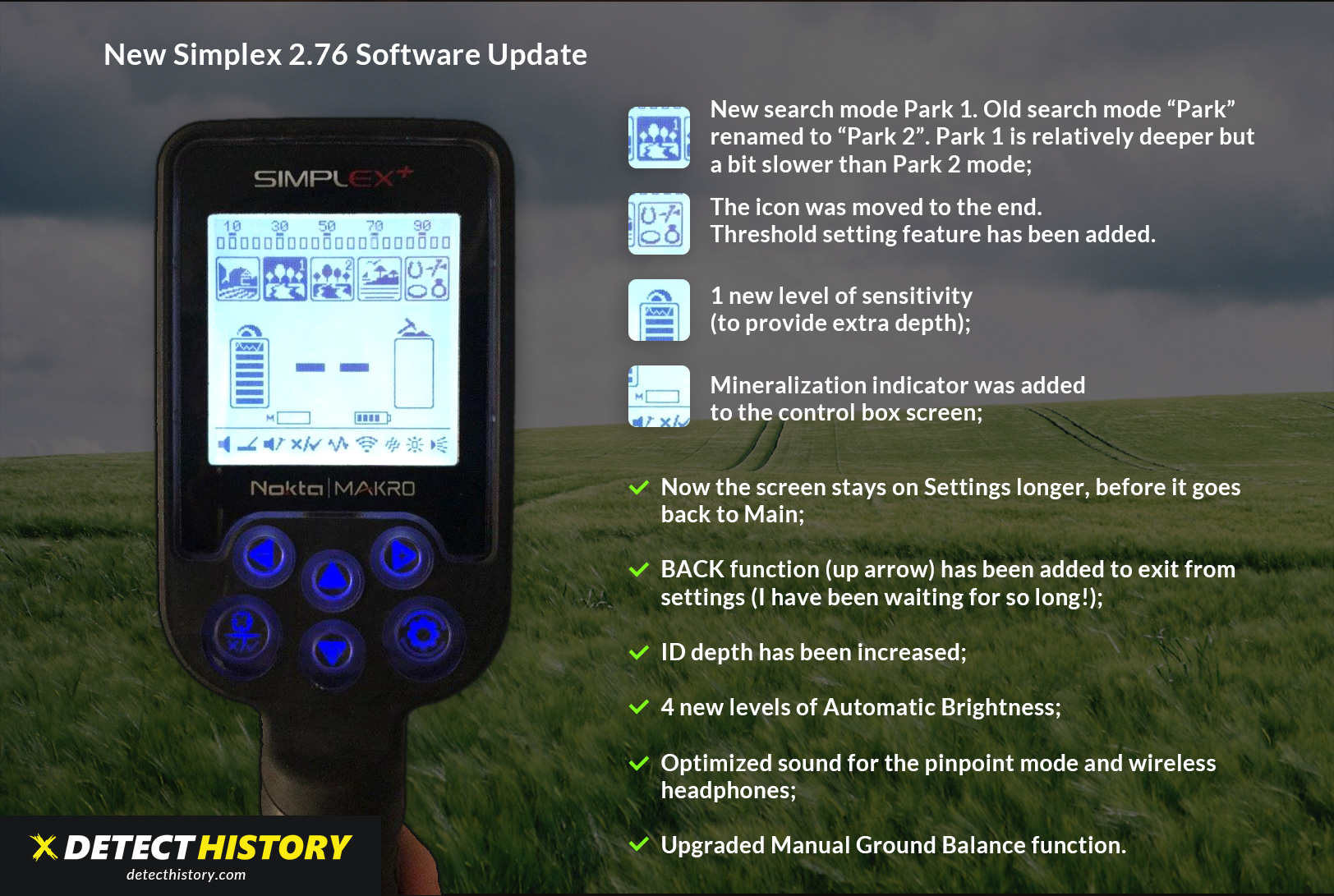 1 new level of sensitivity (to provide extra depth);
New search mode Park 1. Old search mode "Park" renamed to "Park 2". Park 1 is relatively deeper but a bit slower than Park 2 mode;
Huge changes of the All Metal Mode. The icon was moved to the end. Threshold setting feature has been added.
Mineralization indicator was added to the control box screen;
Now the screen stays on Settings longer, before it goes back to Main;
BACK function (up arrow) has been added to exit from settings (I have been waiting for it so long!);
ID depth has been increased;
4 new levels of Automatic Brightness;
Optimized sound for the pinpoint mode and for wireless headphones;
Upgraded Manual Ground Balance function.
How to Install Nokta-Makro Simplex Firmware Update – Step by Step Guide
Within those new features, Simplex looks like a really good semi-professional metal detector for a very nice price.
The best about the update is that the manufacturer demonstrates – you can buy one machine once, and have it upgraded and improved later on, without additional costs for you.
The search productivity, therefore, will improve with time – while you upgrade your skills as a detectorist, the company upgrades your machine with downloadable software. That's cool stuff.
Read Nokta Makro Simplex's review here to know more about this metal detector.
Visit the Simplex page at Nokta Makro's official website to download the new 2.76 update https://www.noktadetectors.com/metal-detector/simplex-metal-detector/